An upper-level storm system will linger near the Triangle today,
interacting with very moist air. This will bring showers and
thunderstorms, especially this afternoon and early this evening. Any
thunderstorm can be heavy, producing a drenching downpour and strong
wind gusts.
A weak front associated with that feature will move into the Triangle
tonight, and then stall close to the area tomorrow. Therefore, showers
and a thunderstorm can still occur at almost any time tomorrow and
even early next week. While none of these days are expected to be a
washout, the most widespread activity should occur during the
afternoons and evenings.
By Tuesday, what is left of that front will move to the north as
another disturbance approaches from the west. This will spell a warmer
afternoon with more sunshine and only very spotty afternoon showers
and thunderstorms. This upper-level disturbance will then arrive
Wednesday and Thursday, bringing a higher chance of showers and
thunderstorms.
Have a good weekend,
Brittany Bell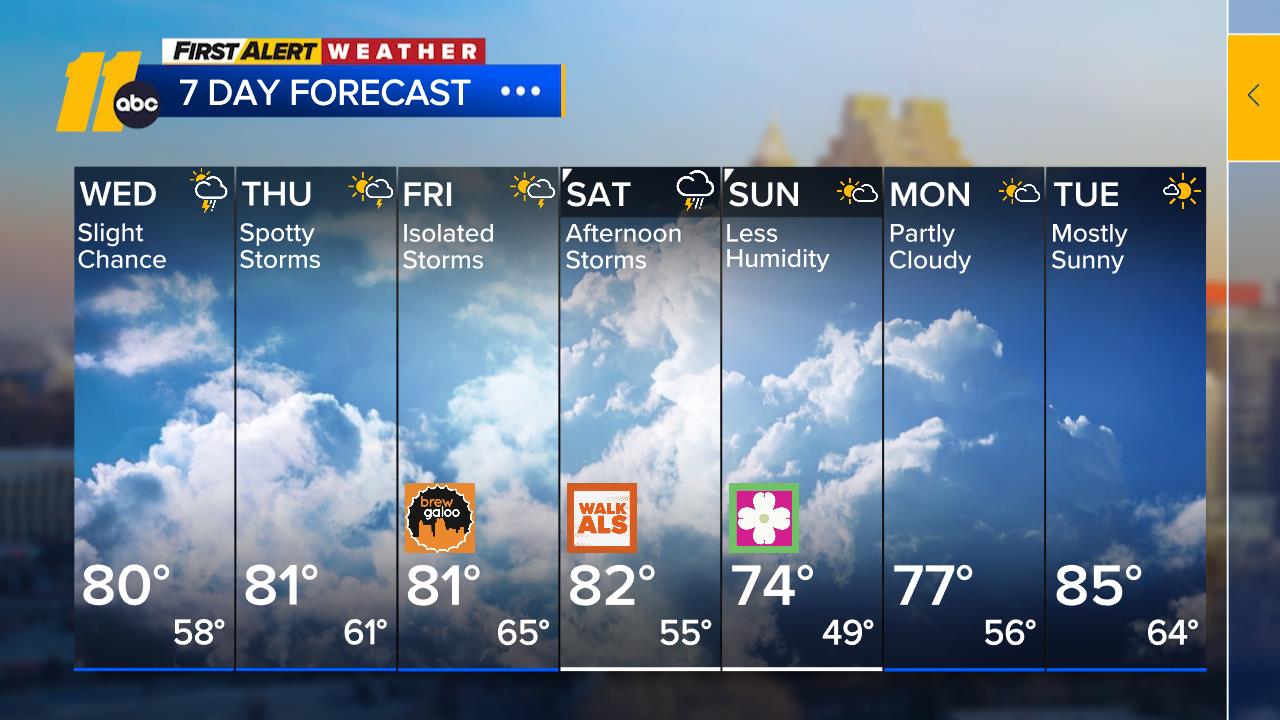 Check the radar anytime with the free AccuWeather app for iPhone and Android today!