Central North Carolina endured numerous tornado warnings and reports of damage as heavy rain and wind lashed the area.
By 8 p.m., all tornado watches and warnings had expired in the ABC11 viewing area, except for Mecklenburg County, Virginia, which remains on tornado watch until midnight.
In the wake of the severe weather that moved through central North Carolina Friday afternoon and evening, it will turn drier and cooler later Friday as a more stable air mass moves into the region behind a cold front. The sky will clear later and it will be breezy and cooler with low temperatures dropping into the 50s across most of central North Carolina.
Pop-up showers are still possible in parts of central North Carolina through midnight.
An Eyewitness video shows what may have been a tornado sighting in Orange County:
Just before 11 p.m., Meteorologist Brittany Bell confirmed that an EF-1 Tornado touched down in Siler City in Chatham County.
The damage consisted of snapped and uprooted trees, downed power poles and power lines and damage to the roof covering several homes.
LIST: Business closingsRELATED: What are straight-line winds and how do they formPREPARE FOR SEVERE WEATHER
Weather-related car wrecks are far more deadly than many types of severe weather
How to prepare for a tornado
How to prepare your home for high windsWhat to do after a tornadoWeather heading into the weekend
There could be leftover showers in spots overnight and into Saturday as the upper energy with this system lags behind and slowly moves east.
Easter Sunday will see more sunshine as an upper low moves out. It will be noticeably cooler for the afternoon hours with highs in the lower 60s.
High pressure will build in Monday producing plenty of sunshine. Temperatures will recover as highs will reach the mid-70s.
A front will approach the area later Tuesday and Wednesday with some clouds. A couple of showers will be possible by Wednesday.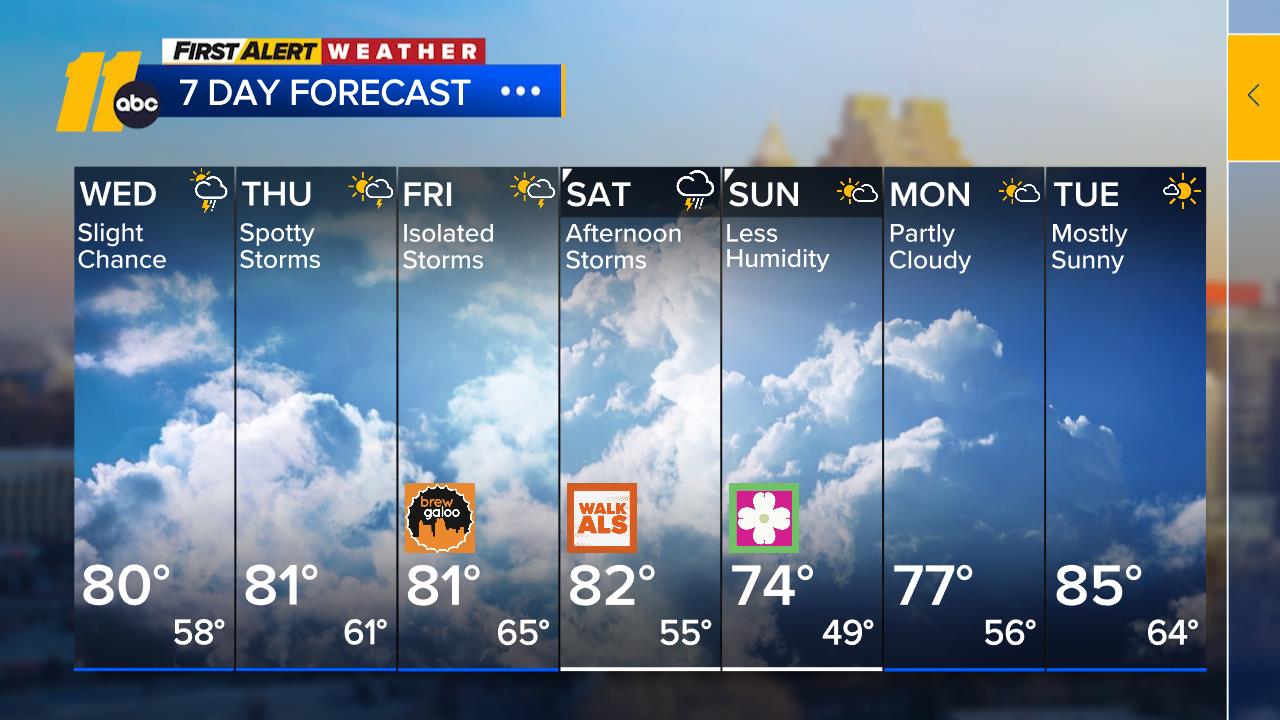 Check the radar anytime with the free AccuWeather app for iPhone and Android today!