After a brief surge of warmth to start the week, cooler air is returning today as a cold front moves in.
The front in the area will lead to mainly gray skies and a couple of showers; areas south of the Triangle have the potential to have a thunderstorm.
This front will take its time pushing southward through the area. That means the clouds, and spotty showers, will hang around through tonight and into tomorrow morning, especially to the south of the Triangle.
Then tomorrow afternoon it will finally dry out and the sun will pop out in the afternoon.
A second, dry, reinforcing front will move through Wednesday night. Behind that front, some really cool air will move in for the rest of the workweek.
It will be the chilliest air mass of the season so far, making it feel more like Thanksgiving than a couple of weeks before Halloween. Even though the sun will be out Thursday, we will struggle to reach 60 and some areas will dip below 40 Thursday night.
Friday won't be as chilly, but still well below the average high of 72.
We expect to see another cold front move into the area this weekend.
Ahead of it, warmer air will move in from the south on Saturday, but it will turn cloudy followed by showers and perhaps a thunderstorm. The wet weather may affect area college football games.
Behind that front, another blast of unseasonably cool air will push in. We might come up short of 60 for our Sunday high despite a good deal of sunshine.
It will remain quite cool through the first part of next week. What a contrast to the way October started out with highs in the 80s and even one day where it reached 90!
Have a great Tuesday!
Bigweather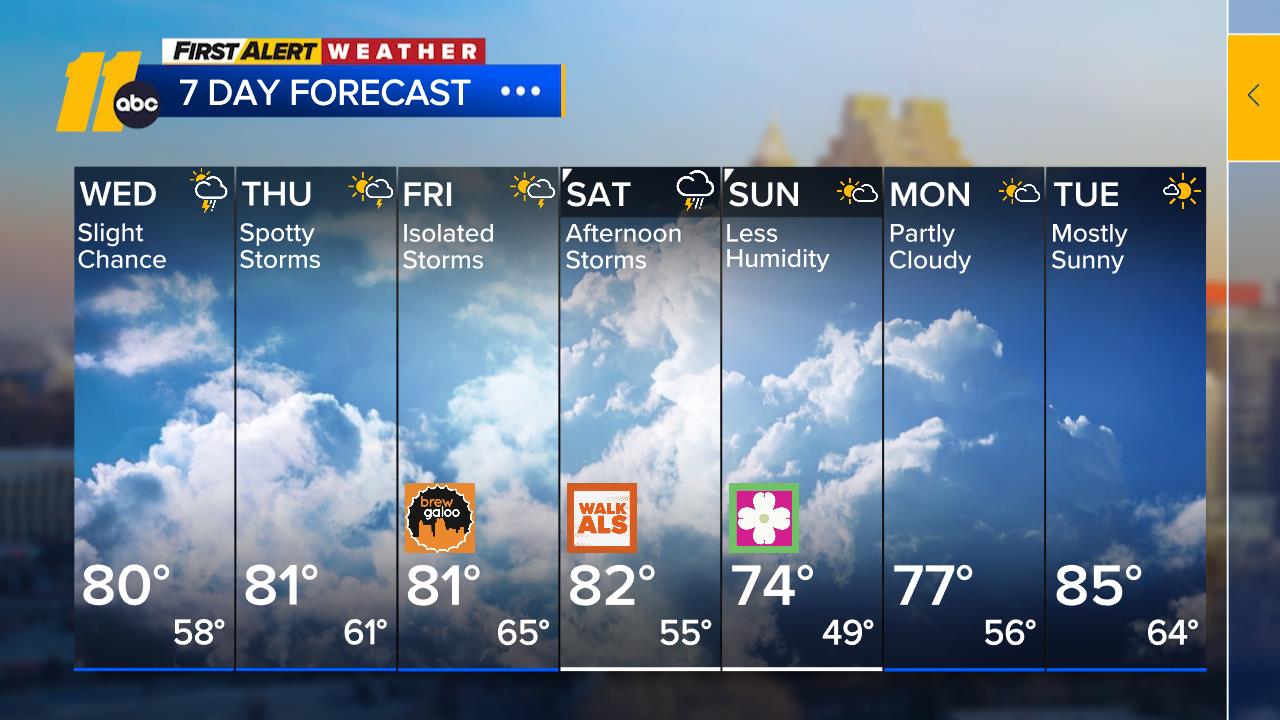 Check the radar anytime with the free AccuWeather app for iPhone and Android today!