Breezy, cooler and less humid weather will prevail today with sunshine and some clouds. A couple of spots, especially off to the north and west, may have a shower as an upper-level low pressure area moves very slowly over the region. This system will keep the slight chance for a shower around tonight and into Easter Sunday. Highs today will be in the lower 60s, then may inch into the middle 60s on Sunday.
By Monday and Tuesday, it will turn warmer with a good deal of sunshine with a southwest flow out ahead of an approaching front. This front will bring the small chance of a shower later on Wednesday into Thursday. Depending on where the front stalls out, it may be cloudy and cooler on Thursday as well if the front can press to the south of the region. Highs on Monday will be in the mid-70s then climbing into the lower 80s on Tuesday.
Have a great weekend!
Steve Stewart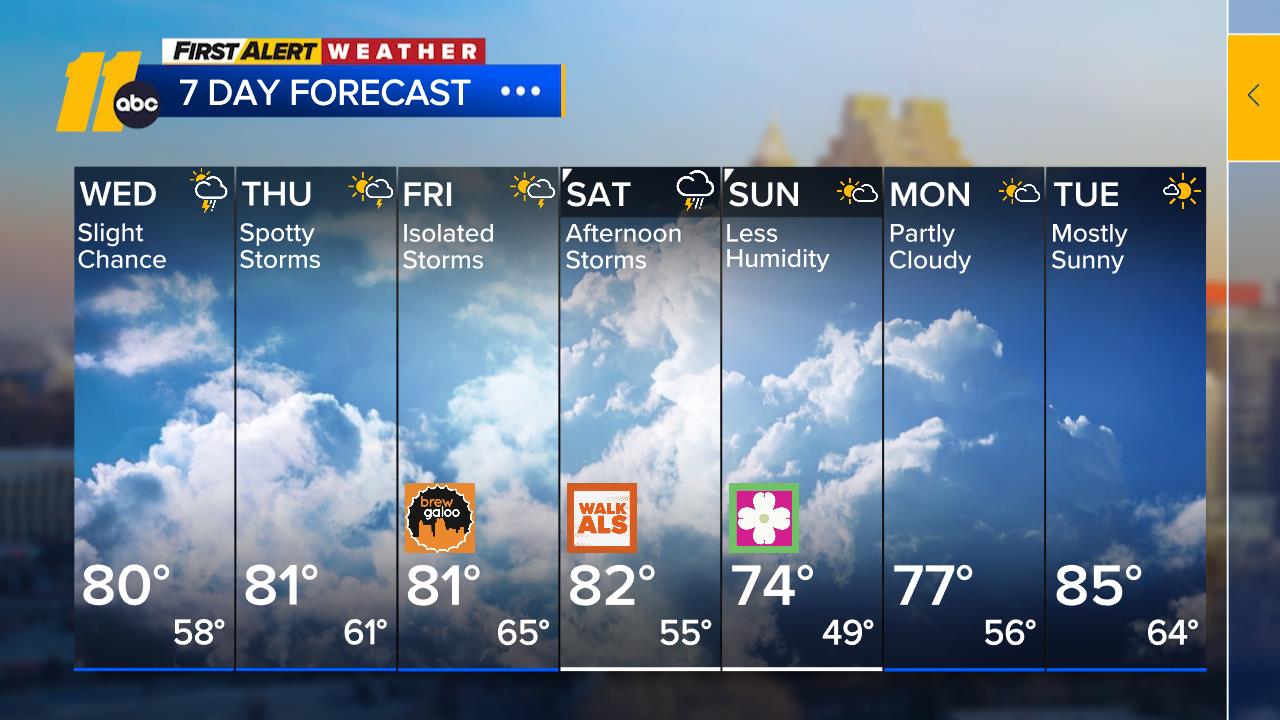 Check the radar anytime with the free AccuWeather app for iPhone and Android today!