RALEIGH (WTVD) -- North Carolina Lt. Gov. Dan Forest spoke to ABC11 about House Bill 2 and how the law is based on facts, and not feelings or opinions.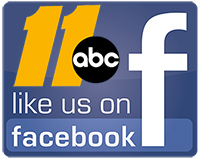 "It opens up quite a tangled web here for America," Forest said Tuesday. "One, I think you have seen the backlash already from parents across this country who are saying, oh wait a minute, you are going to allow boys into my girl's locker room or boys into my girl's shower. People who claim to have a certain feeling about their gender identity.
"We've never based laws in this country on feelings and identity, we've always based them on facts. And that's really what HB2 did here in North Carolina," Forest said.
On Friday, the Obama Administration sent out a directive to every school in this country reminding them if they receive federal funding, they must let transgender students use the bathroom they associate with.
President Obama said his administration's directive on bathroom facilities for transgender students is a matter of dignity.
Forest argues it's the President who needs a reminder.
"He's going beyond his authority. He's trying to create law when he has no authority to do that," Forest said.
Watch the expanded interview with Lt. Gov. Dan Forest below.Cant' see the video? Watch here
.
Forest called Obama an extortionist for threatening every school to follow this directive or lose out on federal funding.
"For some reason, for Barack Obama, democracy doesn't work fast enough for him so he wants to try on authoritarianism on for size. That's not the way America works," Forest said.
WHAT DOES HB2 ACTUALLY SAY? READ THE WHOLE BILL HERE (.PDF)
Forest said HB2 provides protection for transgender people and doesn't rip away rights.
"They can go and say 'I feel like I'm being discriminated against. You need to provide me a facility,' " Forest explained. "They have more rights."
Opponents believe HB2 is a detriment to the economy.
The nation's largest national Hispanic civil rights organization, National Council of La Raza, announced it's moving its convention out of the Capital City and to Miami.
"Hispanics know what it is like to be singled out and stripped of our humanity because of who we are or what we look like. And with the wave of anti-immigrant state laws in recent years, the Latino community is all too familiar with legislation that purports to 'protect' but, in fact, legalizes discrimination. HB2 is a solution in search of a nonexistent problem; it is unnecessary, offensive and violates not only our rights, but our values as Americans. By taking this action, we extend our support to the efforts of so many in North Carolina and the LGBT, civil rights and business communities to repeal this egregious law," said NCLR President and CEO Janet Murguia.
On Tuesday, world famous violinist Itzhak Perlman decided to
cancel his concert in Raleigh
.
Perlman issued this statement:
As my fans know, I have spent a lifetime advocating against discrimination towards those with physical disabilities and have been a vocal advocate for treating all people equally. As such, after great consideration, I have decided to cancel my May 18th concert in North Carolina with the North Carolina Symphony as a stand against House Bill 2. As Attorney General Loretta Lynch recently stated, HB2 "is about a great deal more than just bathrooms. It is about the dignity and respect we accord our fellow citizens." I couldn't agree more and will look forward to returning to North Carolina when this discriminatory law is repealed.
The State Republican Party responded to the concert cancellation.
"Itzhak Perlman's decision to cancel his performance is just the latest example of hypocrisy and selective outrage from the far-left that does nothing but hurt ordinary North Carolinians. What's interesting is he will perform in Texas and Wisconsin, two other states that have similarly taken a stand against the President's overreaching school bathroom and locker room policy," said NCGOP Chairman Robin Hayes
The Raleigh Visitor's Bureau is reporting a $3.2 million loss since HB2 went on the books.
The War Memorial Commission recently sent a letter to Gov. Pat McCrory saying the City of Greensboro is "experiencing economic difficulties of unprecedented proportions."
Read all ABC11 stories about HB2 here
Forest scoffs at those notions.
"Give me a break. North Carolina has one of the fast growing economies in the country," Forest said.
McCrory and the federal government are suing each other right now over HB2.
Forest says there is no doubt the federal government has the upper hand in the legal fight.
He said, "If they felt like they were going to lose, they probably wouldn't go in that direction."
But Forest believe the fight is worth the time and money.
"We're fighting for the constitution. We're fighting for the very foundation of America," he said.
Multiple bills have been filed to repeal the law.
"The legislature shouldn't play chicken with the federal government, especially when we're violating the Civil Rights Acts," said Rep. Chris Sgro, who is also the Executive Director for Equality NC. "(Forest) is flat out wrong, and he again is risking billions of dollars' worth of economic loss and $44.5 billion worth of federal education funding."
Report a Typo