FAYETTEVILLE (WTVD) -- A large black bear spotted in a tree Tuesday on Quaker Court off Legion Road in Fayetteville finally came down, only to scamper up another tree Friday.
As of Friday evening, the bear remained in his new perch.
The bear has been a big attraction, drawing in folks from all around the area to gawk and take pictures, and that's been the problem.
Friday afternoon the officers were in the neighborhood telling residents and sightseers to leave the bear alone, and give him some space.
North Carolina Wildlife Resources officials are asking people to stay away from the neighborhood and not put food or water out for the animal.
"People need to go home. He will stay in the tree as long as people are coming by to look at him," said Tom Padgett, District 4 Wildlife Biologist. "Typically what happens is that as soon as everyone forgets about the bear, he will come down after dark."
No one is sure when the bear first got in a tree. One neighbor said she thought she saw the bear running through her yard Monday night.
Wildlife officers think the bear is about 1-and-a-half-years old, and came into the neighborhood looking for food. They say at this point the bear poses no threat to residents or pets, and the bear still looks healthy.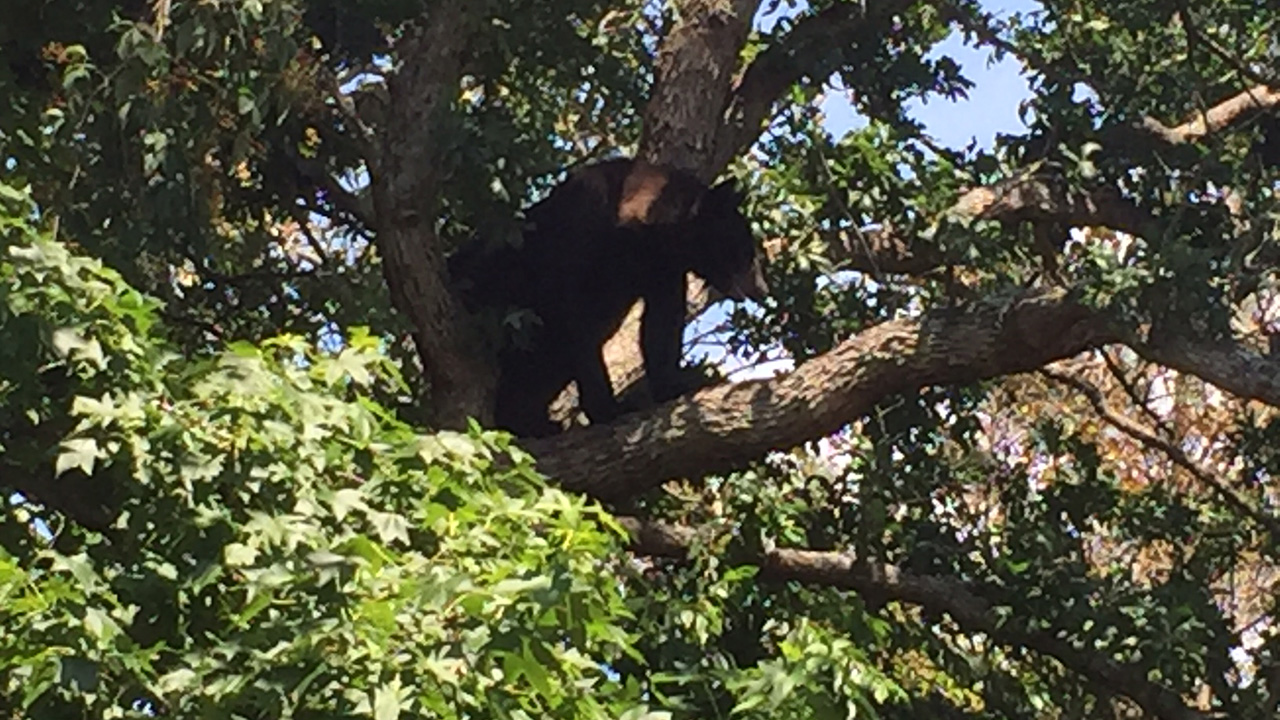 This is the second reported bear sighting in Fayetteville in June. On June 5, an ABC11 Eyewitness sent in a photo of a bear in a tree at his home on Electra Road. The man thanked his dog for the discovery, saying the dog barked until he went outside and saw the bear up in the tree.
Read more about the bear on Electra Road.
Meanwhile, in another part of the ABC11 viewing area, another black bear was spotted Friday along a state highway in Pittsboro:
Officials say to help prevent bears and other wildlife from appearing in your neighborhood or yards, residents should remove or secure all potential food sources including pet foods. If pets are fed outside, remove any excess food after they have finished eating. Additional tips include cleaning outdoor grills and removing bird feeders if bears are in the area.
Report a Typo