RALEIGH (WTVD) -- While the I-Team has focused a lot of attention on individual policy customers suffering through the system failure at Blue Cross Blue Shield North Carolina, there's another big angle to this story: the many medical practices and clinics not getting paid by the insurance giant.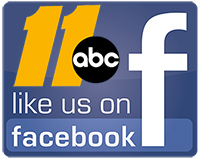 Some of them are on the brink of shutting down.
Joe Rabiega is a husband and father of four girls. He's the sole breadwinner at home, a licensed mental health therapist with his own practice in Raleigh.
Up until January, Rabiega's job paid the bills. Since the system failure at Blue Cross, not any more.
"We've used pretty much what we've had in reserves, had to exhaust a line of credit, and day to day I'm just trying to figure out how I can piece things together," Rabiega said.
Rabiega says his tenuous home finances are directly tied to the meltdown at Blue Cross. The ongoing computer-system woes which botched coverage, billing and payments for thousands of customers also resulted in the company failing to reimburse hundreds of doctors and providers such as Rabiega who submitted insurance claims.
Rabiega showed us his records, with nearly $4,500 in unpaid claims since February.
For the Rabiega family, that's a month's worth of living expenses.
'FURIOUS' INSURANCE CHIEF READIES HEFTY FINES FOR BCBS
In our recent interview with the state's insurance commissioner, Wayne Goodwin told us small practices like Rabiega's are being crushed under the weight of the problem.
"And I have received reports that some (small practices) are considering shuttering their doors because of this one situation," Goodwin said.
It's not just small practices, large clinics too, are feeling the pain.
The Raleigh Neurosurgical Clinic complained to the Department of Insurance that Blue Cross has failed to reimburse claims totaling nearly $785,000.
Back at the Rabiega residence, Joe is pledging to keep his practice open. But he has stopped accepting new patients. And he's actively seeking new full-time work.
"Based on what's gone on this year," Rabiega said. "I have no faith or confidence that Blue Cross Blue Shield will get this together, that I can count on them for my livelihood."
For its part, Blue Cross tells the I-Team the issues Rabiega is facing reflect about 15 percent of the company's individual customer base. It says those claims have begun to be processed. And the amount of paid claims will continue to grow during the next few weeks.
But for providers like Rabiega, that 15 percent is substantial. It's 90 percent of his business.
Report a Typo