NORTH CAROLINA (WTVD) -- Dylan Moore was on a full track scholarship at the University of North Carolina at Chapel Hill before he was kicked off the team for an "epic prank" -- disrupting the school's biggest lecture hall, right before a test by stripping down to his underwear.
CLICK HERE TO SEE THE PRANK
He said his coach gave him a chance to redeem himself, but when Moore turned it down, he suggested MTV -- and Moore took the challenge literally.
Moore is the latest cast member on MTV's reality show "The Real World." The name of this season is "Go Big or Go Home," where participants have to compete in challenges to stay on.
Moore said he was brought on to shake things up in the middle of the season as an additional roommate.
He is a class of 2014 graduate from UNC with a major in media production.
Moore was also a
three-time state track champion in Massachusetts
before he was
recruited by North Carolina
and pulled a senior prank that was shared by multiple college comedy sites, receiving more than 100,000 views.
"I was a full scholarship athlete at Carolina," he said. "I was high jumper at the track and field team, and I was stripping at the same time, like every weekend pretty much that I didn't have a meet, but I kept it a secret until really like my senior year."
Moore said he was hired to perform for UNC sorority parties and other private events while at school. He said it wasn't about the money for him, but rather about the rush.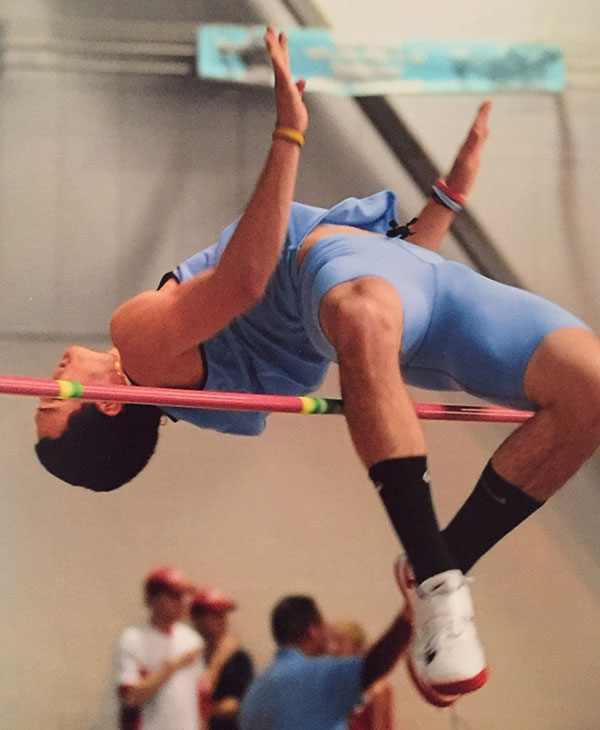 "So I just started more blatantly posting stuff and then it kind of caught on, and then I did the big prank where I went to the biggest class at the school which was like 500 ... I wasn't even in the class.
"Then I got up and I confessed that 'I don't need to learn any of this stuff especially because I already know what I want to be,' and then I just took my clothes off and started dancing for about a minute, then I got kicked out," Moore said.
He goes by the name "Nicky Showtime" on YouTube and his page is full of prank videos. Moore said he wants to be an entertainer and that though his senior prank cost him a spot on the track team, it was a price he was glad to pay.
"The head coach told me that I had to make a video apologizing for the prank," Moore said.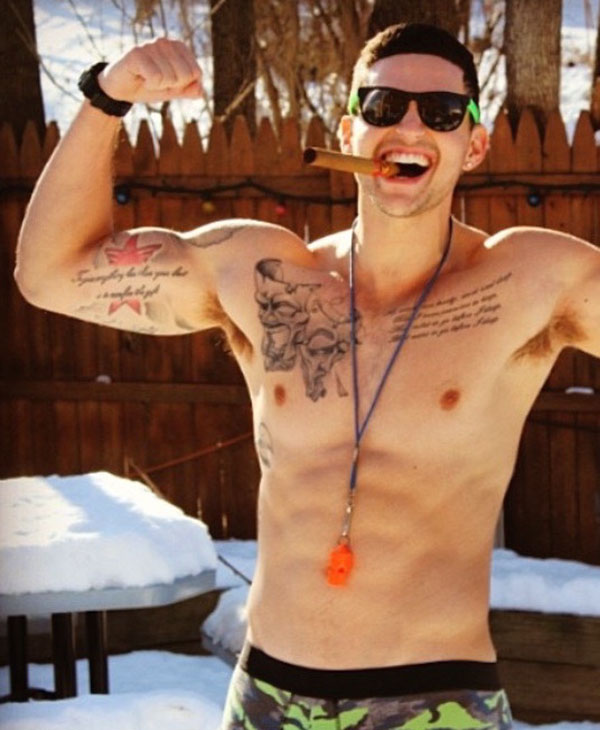 "I had to make a video to like the whole ACC, NCAA and my school and teammates and I told them no. I was like 'no, I would do it again, I was happy I did it and it was like the best time ever, so good bye."
Moore said he had to face the school's Honor Court and he would've pulled a similar prank for graduation were he not already on probation at the time. He said he even needed to have professors write letters for him, vouching for his character, to graduate.
"It was just about fun really, it was just fun. It was just ridiculous you know? Kind of like an adrenaline rush, especially when you have something to lose, that's what made it good."
"So when my head coach kicked me off the team, he was like 'you're pretty proud of yourself, huh? You think you're like some kind of celebrity or something?' And I was like 'yeah, pretty much,' and he was like 'yeah, you can try out for The Real World,' and I did! And then I made it," Moore said laughing.
"His actions did not represent the University or our team in the manner we expect from our student-athletes," UNC track and field head coach Harlis Meaders told ABC11 in a statement.
"It's unfortunate that we had to take this step, but we felt it was in the best interest of our program. I wish him the best in his future," Meaders said.
Though Moore said he doesn't regret any of his decisions, he also said he wants his coach to know he meant no harm.
"I love you, coach. Even though you kicked me off the team, it's all good because I had a really good time after you kicked me off, and I hope you win some ACC titles and no hard feelings," he said.
After graduation, Moore said he moved to Los Angeles to work on the Warner Brother's lot as part of the writing staff for TBS' "Ground Floor," and is now working on creating a sketch comedy series.
"The only people who criticize me are only the people who don't really know me," Moore said. "Like I don't care, my comedy, my humor is so absurd, and it's, like over the top and it's kind of gross."
"Just by me doing what I was doing, it's brought me opportunities," he added.
Report a Typo