RAEFORD, North Carolina (WTVD) -- A Cumberland County woman is improving after dogs attacked her as she was out on a jog. It happened Sunday night on Sunnyfield Lane in Linden. Local breeders say Monday's attack was not characteristic of Great Danes.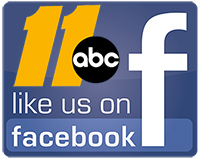 Maverick Danes have been breeding Great Danes for more than a decade. When they heard about Monday's attack, they were stunned and heartbroken.
"I thought how devastating for the victim and the owners," Natasha Smith said.
ORIGINAL STORY: CUMBERLAND COUNTY JOGGER SEVERELY INJURED IN DOG ATTACK
Cumberland County Animal Services have since euthanized the two dogs in Monday's attack, citing the possibility for "pack behavior," where dogs revert back to their natural ability to hunt.
Since the attack, Maverick Danes have been flooded with callers who were apprehensive about the breed's temperament. Though originally bred to ward off wild boars and protect the home front, Great Danes are known as the "gentle giants" and local breeders say it's on the owners to discipline their animals to make sure they stay that way.
"Had it been a Chihuahua, it wouldn't have made the news. A Chihuahua is not able to inflict the amount a damage that a large-breed dog is," Smith said. "Small-breed dogs tend not to have as many owners to instill discipline. But if you have a large dog you need to take the time to understand discipline."
Many of the Great Danes that Maverick Danes raise go on to be companion and therapy animals. For more information,
check out their website
Report a Typo