APEX, North Carolina (WTVD) -- The next time you go through downtown Apex, you'll see new signs warning drivers to give cyclists plenty of room when passing.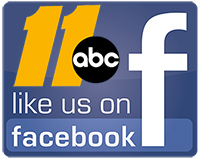 Apex police say the signs, which reflect a new state law that went into effect near the end of 2016, were installed on Salem Street, a popular cycling route, this week.
The state law requires drivers to provide a minimum of four feet between their vehicle and a bicycle when passing.
"We want to make sure cyclists are safe when they're out on the roadway," said Patrol Capt. Ann Stephens.
Shortly after the police department posted a photo of the signs on its Facebook page, people started sounding off against the law.
Some drivers complained of times when a group of cyclists would crowd an entire lane, others said cyclists don't abide by the rules of the road by sneaking between cars at stop lights.
"There has to be respect on both ends," said Stephens. "The cyclists need to respect the motoring public, and the motoring public needs to respect the cyclists being on the road. If everybody will do that it makes sharing the road much easier."
The Triangle has seen its fair share of deadly collisions involving cyclists in recent years.
Russell Rutledge pleaded guilty in January to misdemeanor death by motor vehicle after hitting and killing 66-year-old Eugene Rotberg as he was riding his bike along NC 98 last May.
In October of 2016, troopers charged a man in the death of cyclist Jason Markley, who was trying to make a left turn on NC 751 near Apex when he was hit from behind.
John Nicholas moved to North Carolina from Pennsylvania last year. While riding his bike along Salem Street on Friday, he said he was glad to see the new signs; they serve as a warning he wishes one driver where he used to live had seen.
"I used to ride to work early in the morning and it was a delivery truck - and the side mirror - he clipped my elbow which caused the bike wheels to turn from underneath me," he said of the close call that left him with scrapes and bruises.
Nicholas said he still enjoys road biking too much to give it up, even knowing other riders have been badly injured, even killed while doing it.
"It's a shame because if people just slowed down and give them that four feet, it probably all could've been avoided," he said.
Apex has an ordinance for roads inside town limits, limiting cyclists to riding two abreast. Stephens said cyclists should continue that practice wherever they're riding.
"(It) gives vehicles a much greater opportunity to get around you and get away from you and move on instead of going four or five wide in a large group," she said.
For a closer look at the new state laws,
click here
.