FAYETTEVILLE (WTVD) --
UPDATE
: A neighbor told ABC11 Friday that she thought she heard the bear scamper down the tree around 4 a.m. when barking dogs woke her up. Neighbors later discovered around 8 a.m. that the bear climbed up a different tree in another neighbor's yard.
A large black bear was spotted in a tree on Quaker Court off Legion Road in Fayetteville Tuesday.
As of 6 a.m. Wednesday, the bear was still in the tree.
Sheriff's deputies said a timber cutting crew working nearby spotted the bear in the morning up in the tree.
No one is sure when the bear got up there. One neighbor said she thought she saw the bear running through her yard Monday night.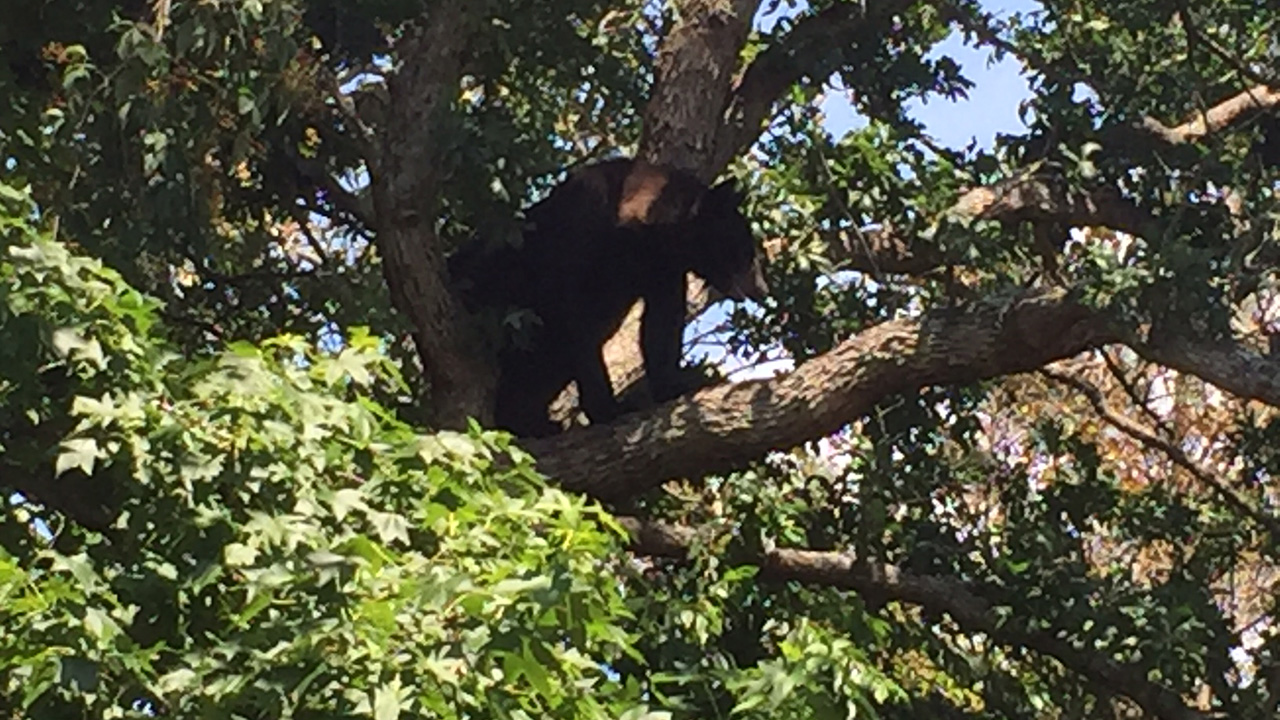 Deputies warned people to keep their distance. Wildlife officers were called, but said there really wasn't anything they could do. They said the bear should come down on its own and be on the move after dark.
Residents said lots of people have come by to see the bear.
This is the second reported bear sighting in Fayetteville in June. On June 5, an ABC11 Eyewitness sent in a photo of a bear in a tree at his home on Electra Road. The man thanked his dog for the discovery, saying the dog barked until he went outside and saw the bear up in the tree.
Read more about the bear on Electra Road.
Report a Typo