SANTA JOSE, Calif. (WTVD) -- A day after the spectacle came the nuts and bolts of covering the biggest event in American sports -- Cam Newton and Ron Rivera took turns at a dedicated podium in the San Jose Convention Center.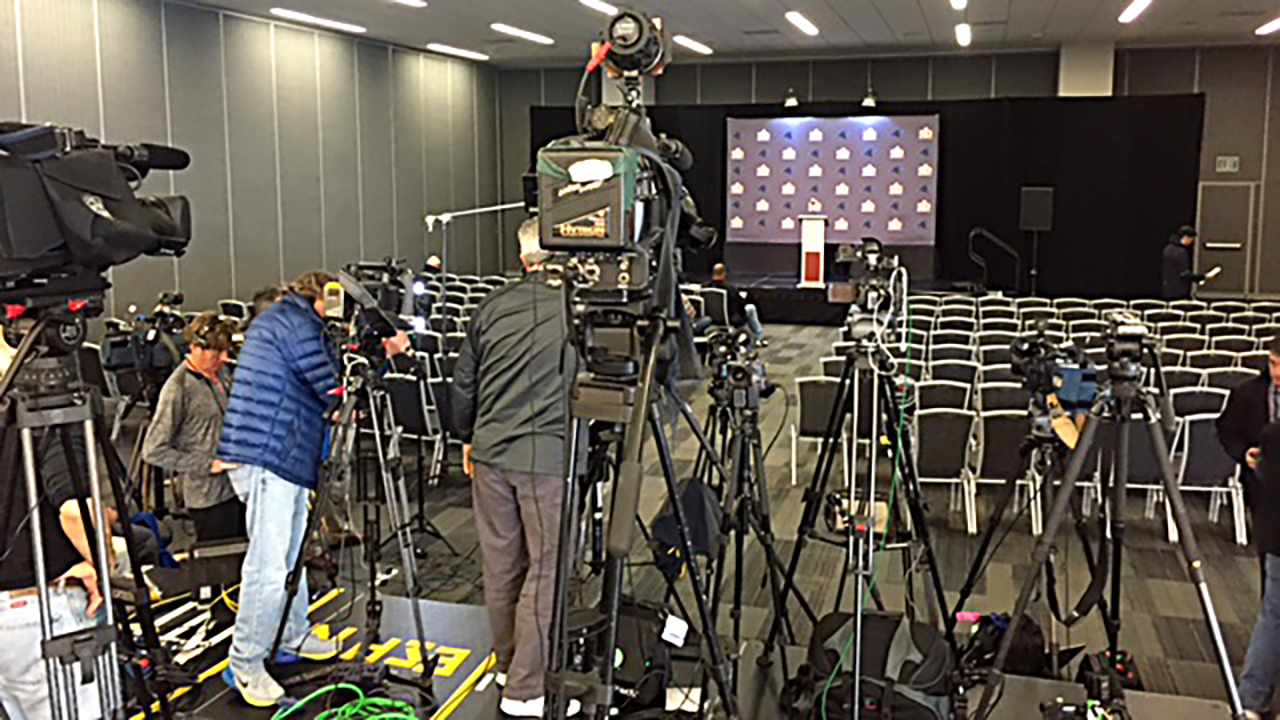 Several other Panthers, guys who hadn't been given their own booth at Opening Night, got their own raised table for questioning.
Notable stuff included Cam hyping up his receiving corps, derided all year long as being has-beens, never-weres or guys who can't catch. Cam mentioned each guy by name saying that 'we don't allow others to dictate what we can achieve.'
I talked to both Mike Tolbert and Michael Oher about the daunting task of slowing down Von Miller, DeMarcus Ware and the Denver pass rush.
Tolbert said it's about knowing what the Broncos players like to do and taking it away from them. Oher gave credit to his O-line coach, John Matsko, for coaching them down to each step and knowing every tendency of Denver's menaces off the edge.
Rivera has been adamant about allowing his players the freedom to soak up the scene of the Super Bowl.
That's directly derived from his experiences in '85 as a player under Mike Ditka. That Bears team was packed with personality, much like this Panthers group. Another similarity - they've got strong leadership. Strong enough that Ditka, and now Rivera trusted them to police themselves. The Panthers have self-imposed a curfew. The respect is such among teammates that no one has strayed, so far.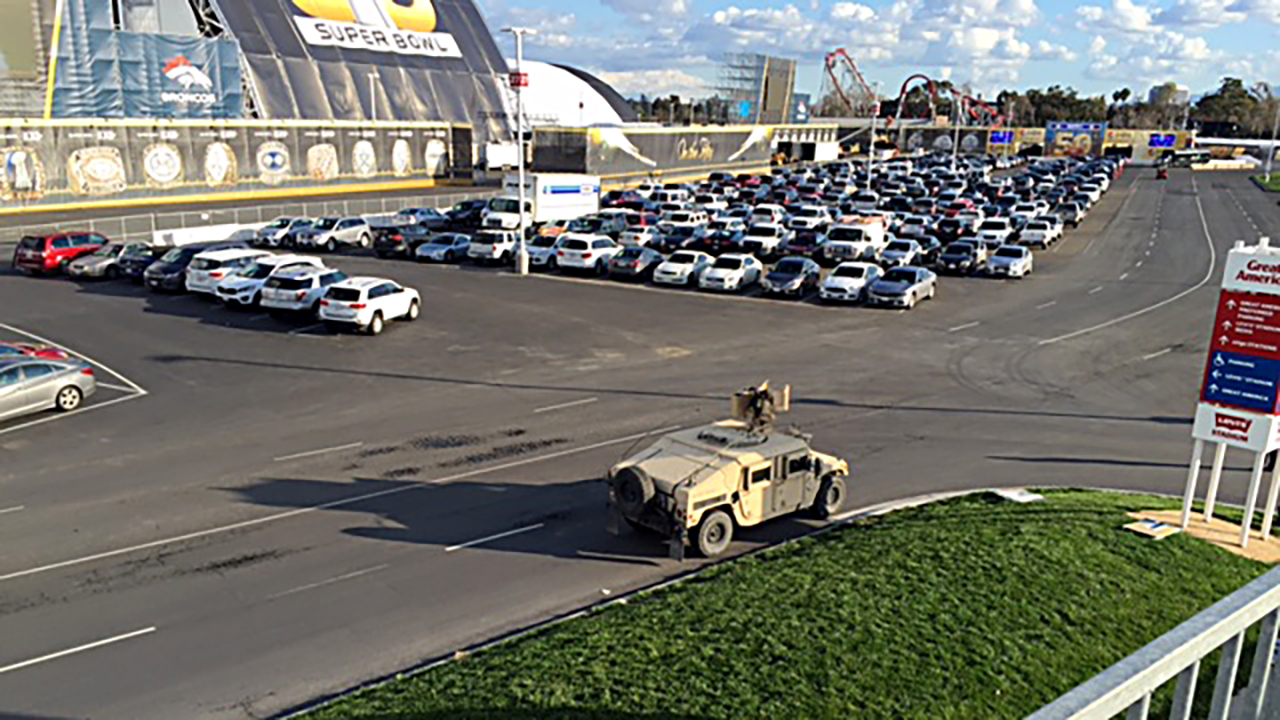 Perhaps it's the draw of the club scene inside the team hotel. Tolbert also shared that he and Fozzy Whittaker have opened their adjoining doors, christening their shared space 'Club Shiznit.' No booze or women, Tolbert said. I guess that leaves Twister, or maybe Boggle.
Further emphasizing the importance of impulse control, team broadcaster Eugene Robinson addressed the players. He infamously made the wrong kind of headlines before his Falcons Super Bowl appearance vs. Denver in 1998. Speaking of -- say so long to Broncos practice-squad safety Ryan Murphy, who was sent home Tuesday after getting ensnared in a prostitution sting. We hardly knew ye, Ryan.
Tomorrow - more interviews. All the Panthers A-listers are back, Cam and Rivera for a third straight day. Practice also resumes in earnest.
We'll also introduce you to a Raleigh man who is now in charge of all the in-stadium entertainment at the Super Bowl. This is his 22nd game being involved. Should be a cool peek behind the curtain.
Report a Typo