DURHAM, North Carolina (WTVD) -- The Duke women's basketball team put on a clinic, and brought some smiles to young aspiring ballers on the autism spectrum.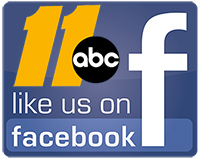 The youngsters scored some major bragging rights, interacting with and playing hoops with the Duke women's team.
What was the best part?
"When I met the players in real life," said Ally Garber, one of the participants. "And not very many people get that chance."
The chance came during a very special session held for children with autism. The fourth annual sports clinic was hosted by the Duke Center for Autism and Brain Development.
"For them, it's encouragement, said Joaquin Bello, who had three sons take part in the clinic. "You can grow, and you can play in a basketball team."
Dr. Geraldine Dawson, the director of the Duke Center for Autism and Brain Development, said a lot of the children admire the Duke athletes.
"One little girl with autism said, 'I want to be like her,' and she was looking at one of the female basketball players," Dawson said.
The good vibes at the event weren't lost on Duke women's basketball coach Joanne P. McCallie, who relished the chance to bring joy into the lives of the youngsters.
"Obviously, these kids and their parents and families are challenged every day," McCallie said. "Anything we can do to show them appreciation and to show them a good time and to let them know that we're thinking about them."
A big part of this day is for these children to have some fun with the Duke women's hoops team, but April is also Autism Awareness Month, and the Duke Center for Autism and Brain Development hopes to debunk some myths that people might have about this disorder.
"For many people, autism is just a mystery," Dawson said. "So it's wonderful to have an opportunity where you can just interact with kids and just learn that, you know they're kids like everyone else."
Mara Deutsch, the mother of young Ally Garber, said, "They're out here wanting to have fun (and) play basketball. They want to be accepted (and) included. It doesn't matter where they are on the spectrum. It doesn't matter that our kids have special needs. They just want to be having fun and be part of the community."
Neat going to @Dukewbb hoops clinic for kids w/ autism. In HS, I volunteered @ a school for kids w/ autism/behavior issues. Changed my life.

— Ngozi_ABC11 (@Ngozi_ABC11) April 20, 2017
At the end of the day, it's not just these children learning new skills. They're also teaching these Duke players a valuable off-the-court lesson.
"Hopefully making an impact on someone's life," said Duke forward/center Lyneé Belton. "I know these kids will make an impact on mine; I just hope I make the same for them."
Report a Typo