GOLDSBORO, N.C. (WTVD) -- The man accused of killing a Wayne Community College employee gave what appeared to be a confession and made a shocking allegation in a Florida courtroom Tuesday.
Goldsboro police say Kenneth Morgan Stancil III made his way south to Daytona Beach after the shooting.
The 20-year-old was found sleeping on the beach in Daytona around 1:30 a.m. Tuesday by the Volusia County Beach Patrol. The patrol approached him because the city has a no sleeping on the beach ordinance. He had a knife on him, and he was held for further identification. He gave his real name to officers and was taken into custody without incident.
In court, the judge asked Stancil if he had anything to say. He responded, "I just want you to know, I ridded one less (expletive) child molester from the (expletive) earth that (expletive) with my little brother. All right? That's all I got to say."
As Stancil was being led away, he said, "I don't give a (expletive) how much time they give me. Doing time is the easy (expletive) part, know what I'm saying?"
He's being held in the Volusia County jail without bond. The Goldsboro Police Department and the Wayne County District Attorney's Office will now be working with the Volusia County Florida Prosecutor's Office to extradite Stancil back to North Carolina.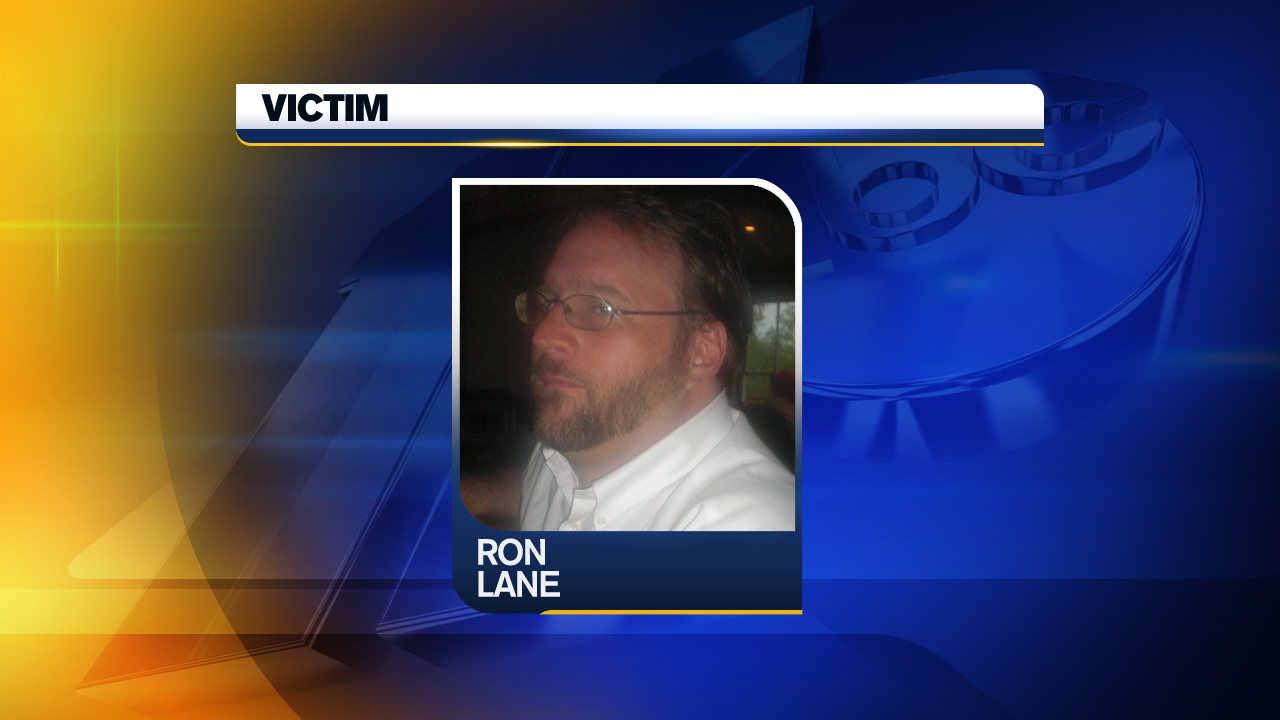 Police say Stancil shot 18-year Wayne Community College print shop manager Ron Lane on the third floor of the Wayne Learning Center, which houses the cafeteria and library, shortly after 8 a.m. Monday.
At a news conference Tuesday, police said Stancil used a 12-gauge shotgun with a pistol grip in the shooting. They said they were investigating the case as a possible hate crime, but declined to elaborate. Brent Hood, who worked with Lane for 10 years, told ABC11 that Lane was gay.
Police also said Stancil got a distinctive tattoo around his left eye as recently as Saturday and they were looking at whether it was related in any way to the shooting.
Regardless, police are resolute that the right man is under arrest for Lane's murder.
"I can say with confidence that Mr. Stancil had a calculated plan and that he in fact carried out that plan," said Sgt. Jeremy Sutton with the Goldsboro Police.
RAW VIDEO: News conference
Stancil is a former student who did not graduate. The school said he was a third-year work/study student - who also worked for Lane in the print shop - and had been dismissed for poor attendance in February.
The shooting sent the school into a full lockdown as law enforcement officers methodically cleared each building on campus and allowed students and faculty to leave.
It was determined by midday that Stancil had left the area. Monday afternoon, authorities searched Stancil's home in Dudley, which is about 25 minutes from the school. Police said they found Stancil's motorcycle abandoned along I-95 in Lumberton Friday afternoon. It's not clear how he got from Lumberton to Daytona.
Police said Stancil had no criminal record prior to the shooting.
The school had teams of counselors on hand Tuesday for students and faculty who needed to talk about what happened. A memorial has been set up in the center of campus.
Freshman Brayan Lopez, one of dozens of students and staff to visit the memorial said, "It's a way of remembering him. For some reason, he had a spot over here. He filled people's hearts. I just felt [coming here] was the right thing to do."
Click here for more on a memorial on campus.
Lane's friends remember him as "one of a kind." Marybeth Taylor who works at Wayne Community College says she went to high school with Lane.
"He was a wonderful guy," Taylor said. "He spoke to you every day and made you feel at home here."
"He would give you the shirt off his back and help you put it on," said Lane's supervisor at school. "Just to see his smiling face walking to the cafeteria to get a drink or get breakfast, I know there's a lot of people that are going to miss seeing his happy self walking around on campus."
"He won't be forgotten. We had a tragedy yesterday, but we're strong. And, we're not going to let this heinous act interfere with what this college is all about. Ron would not want us to do that," offered Wayne Community College President Kay Albertson.
Report a Typo