JAMAICA, Queens -- Virgin Atlantic is apologizing to customers after one of its planes clipped wings with another plane at JFK Airport Monday night.
The airline says the flight was delayed overnight so they could fully check it.
It was a close call for passengers and crew aboard the two large planes.
The FAA reports that Egypt Air Flight 986, a Boeing 777 on its way to Cairo, was moving on a taxiway when its right wing touched the left wing of Virgin Atlantic Airlines Flight 4, an Airbus A333 headed to London.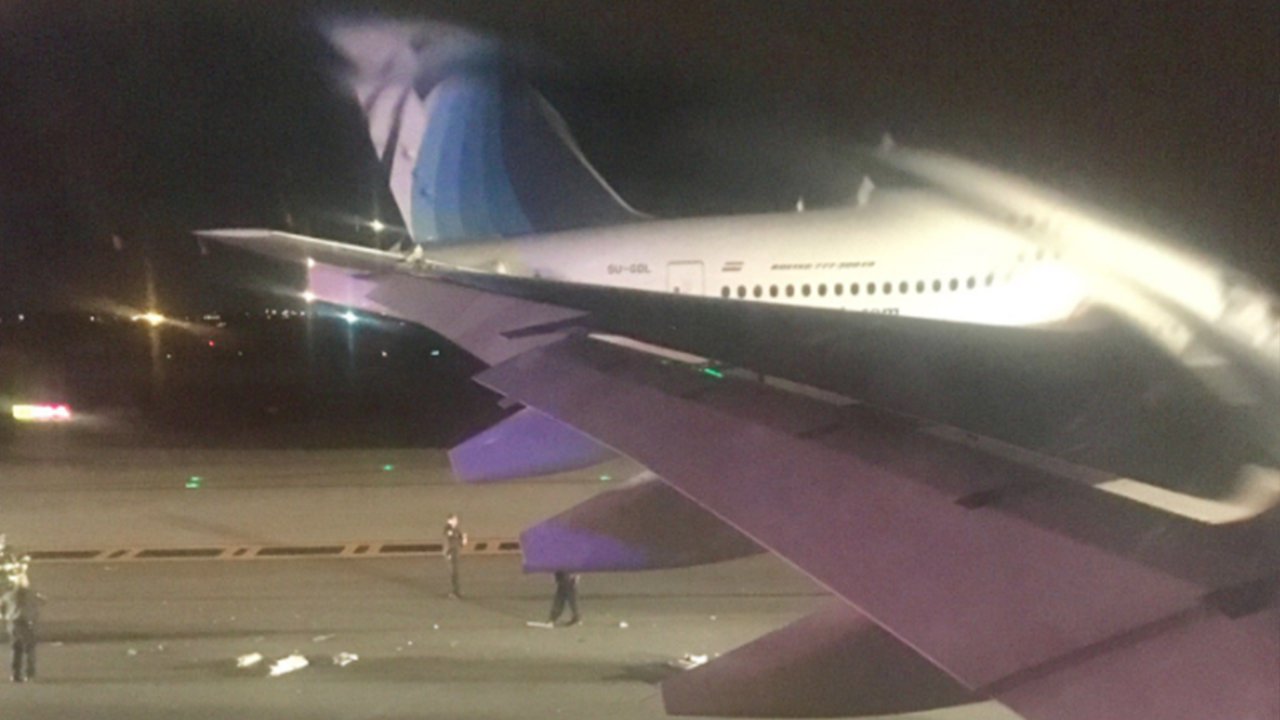 It happened around 7:45 p.m.
#PAPD ARFF Unit responded to Taxiway K, JFK, at 7:05 pm, Monday, 11/27/17. An Egypt Air 777 clipped the wing of a Virgin Atlantic A330. Both planes were to depart, returned to Terminal 4. No passenger injuries reported. pic.twitter.com/1UcciXCTZ8

— PAPD (@PAPD911) November 28, 2017
The Egypt Air plane returned to the terminal area unassisted. The Virgin Atlantic plane had to be towed.
The FAA plans to investigate.
It appears from the air control recording that the Virgin Atlantic pilot told the tower that he had a problem that he needed to work out before he could take off, so he pulled off to the side, but apparently not far enough.
VS4: "Uh Virgin 4-Charlie, we've got a technical issue at the moment...we're going to have to do some diagnosing."
Tower: "Virgin 4-Charlie-heavy, all right, disregard all that, pull off to the right, all the way to the right as far as you can on the run-up pad."
VS4: "Ground Virgin, uh 4-Charlie I think he just clipped our wing."
VS4: "We can confirm he has hit the left hand wing for the Virgin."
Tower: "All right hold position Virgin, 4-Charlie."
Only two minutes had elapsed from the time the Virgin plane pulled over and the Egypt Air plane attempted to pass it and clipped its wing.
Fortunately, no injuries were reported.