ABC11 Together
pauses to remember those who paid the ultimate sacrifice this Memorial Day, and recognizes the commitment and dedication of all military personnel who have served and are still serving our country.
Recently, the 81 year old Fayetteville veteran
who called 911
because he had no food captured the hearts of the nation. Unfortunately, this is not an unusual circumstance. It is estimated that one out of every five homeless individuals in North Carolina is a veteran and of the 600,000 people who are food insecure in our communities, approximately 12 percent of them are elderly.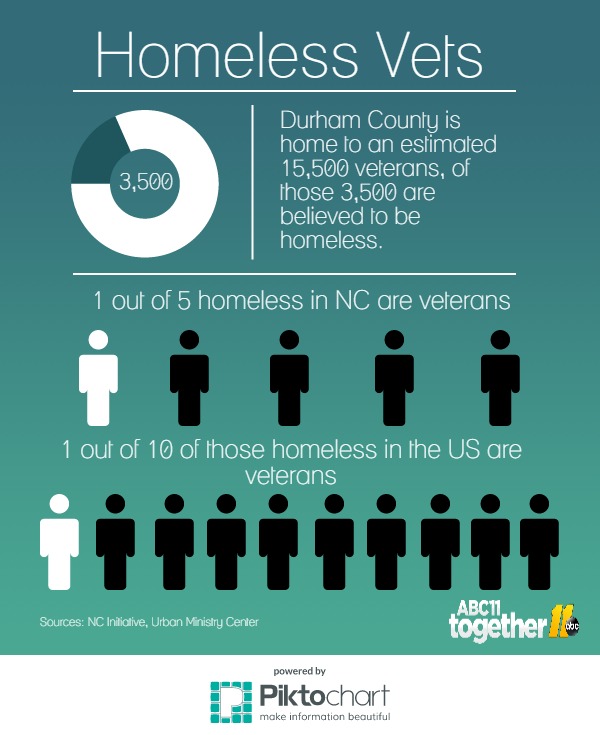 Below is a list of organizations that provide support and resources to veterans throughout the year. We commend our armed forces and the many organizations that work daily to provide support and resources for our veterans. Their efforts are a lasting legacy to those who gave all for their country.
You can help and/or learn more below:
Report a Typo