ORANGE COUNTY (WTVD) -- Expert snake handlers spent six hours Wednesday identifying and removing 60 animals from the home of an Orange County man bitten by a king cobra Monday night.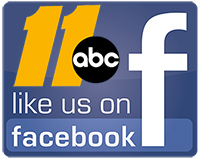 Among the turtles, chickens, and other wildlife, Orange County Animal Control said officers collected 34 snakes, 18 of which are venomous.
"They were all confined in containers in the room that is sometimes referred to as a snake room," said Bob Marotto, Orange County Animal Services Director.
Inside the snake room, located on the ground floor, is where Ali Iyoob, 21, was able to secure his pet king cobra Monday night after the snake bit him and before he tried driving himself to the hospital.
PREVIOUS STORY: EXPERTS TO REMOVE SNAKES FROM BITE VICTIM'S HOME
Iyoob made it about six miles down Highway 54 before telling a 911 dispatcher he was having trouble seeing and felt "nauseous." He pulled over on the side of the road where EMS picked him up and rushed him to the Intensive Care Unit at UNC Hospitals.
King cobra antivenin was flown in from the Riverbank Zoo in Columbia, S.C., to treat Iyoob. On Wednesday evening, he was still listed in critical condition.
RELATED: MAN BITTEN BY COBRA BEING TREATED AT UNC HOSPITALS
Inside the former UNC biology major's home, Marotto said experts who were recommended by the NC Museum of Natural Sciences identified and documented snakes that were being held illegally.
It's against an Orange County ordinance to keep venomous snakes. Marotto said some snakes were un-permitted native wildlife species and others were in violation of a state statute that specifies the safe-keeping of venomous reptiles.
"It's permissible in some circumstances to keep venomous and constrictive snakes, but you have to meet certain requirements," Marotto said.
RELATED: NORTH CAROLINIAN'S GUIDE TO DEALING WITH SNAKES
Marotto said experts used tools to handle the snakes, moving them from their original containers into secured transport carriers. Each container was then labeled with the snake's identification and antivenin required should anyone be exposed during transit.
"It's a very serious situation," he said. "We do not have our staff, our regular animal control staff are here in many different capacities, but they are not doing the handling."
Orange County Animal Control released a statement once the animals were removed, it reads in part:
A total of sixty (60) animals were removed from the house over the course of six (6) hours. Those included eighteen (18) venomous snakes, sixteen (16) nonvenomous snakes, one (1) caiman, two (2) turtles, five (5) chickens, eight (8) baby chicks, four (4) quail, four (4) fish, one (1) cat, and one (1) dog. Two of the sixteen nonvenomous snakes were constrictors. The venomous snakes will be transported to a holding facility outside of Orange County arranged by the Museum of Natural Sciences. The constrictor snakes will be held at the NC Zoological Park. Native reptiles will be held under the jurisdiction of the North Carolina Wildlife Resource Commission. The remaining animals will be taken to Animal Services until a determination for disposition can be determined by the court.
At this time, it is uncertain whether charges will be filed against Iyoob.
Report a Typo