PARIS, France (WTVD) -- Raleigh resident Cathi Bert-Roussel was having dinner with her husband, Laurent, on Thursday evening when gunshots along the Champs-Elysees rang out.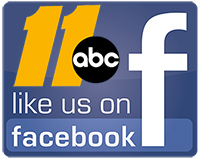 "We had heard what sounded like firecrackers," Bert-Roussel told ABC11 via Skype. "There were quite a few people around. Heavy police presence."
Bert-Roussel was just blocks away when the situation unfolded and says she quickly found a television and found out what was going on. ISIS claimed responsibility for the attack in which one police officer was killed and two others were injured.
"It's a little scary knowing that it's ISIS," Bert-Roussel said. "Wow!"
RELATED: ISIS CLAIMS RESPONSIBILITY FOR ATTACK
Bert-Roussel, whose husband is from France, says the pair have been living in Paris since January. The scene of the shooting is where she normally walks her dog.
Stay on top of breaking news stories with the ABC11 News App
"I'm going to change my dog-walking route," she said. "I will be sticking to the small alleyways that are around my apartment and probably go to the opposite side of the Arc de Triomphe, away from the Champs-Elysees."
Shortly after the attack, Bert-Roussel took to Facebook Live to document the aftermath.
"There were helicopters flying right above us. Police sirens everywhere, people walking around confused not really understanding what was happening," she said. "There were a lot of soldiers in the streets."
Because of several high-profile attacks in Paris in recent years, including the November 2015 massacre at the Bataclan theatre, police have since stepped up their security.
"The soldiers here are heavily-armed and look like soldiers that come out of combat," Bert-Roussel said.
According to Bert-Roussel, the helicopters and police sirens also led many Parisians to believe the sights and sounds were part of Christopher McQuarrie's "MI-6: Mission Impossible" production starring Tom Cruise, currently filming in Paris.
Bert-Roussel and her husband plan to stay in Paris until July and have no intentions of returning to Raleigh sooner because of the attack.
"I feel safer in Paris than I do in some parts of the United States," she said. "I don't want to be one of those that goes running home because of one or two terrorist attacks."
Report a Typo