CXhilly conditions will persist through today and the rest of the weekend. Although highs will remain fairly stagnant over the next few days in the mid-60s, lows will be notably more chaotic. Today should be dominated by clear skies with a low dropping to the low 40s. Some typically colder spots could have frost by morning.
By tomorrow night, some spots may have showers with a quick approach of a low from the Gulf of Mexico. This low is expected to strengthen today to become Tropical Storm Nestor. Warm waters and moderately low wind shear should lead to conducive conditions for storm development by the end of the day today. This system will continue to the northeast, bringing some rain to the region by the end of the day on Saturday. Cloud cover as well as winds will increase before sundown. a.
The greatest impacts are expected to remain to the east of the coverage area; however, increased cloud cover, some rain and increased winds will all contribute to warmer air overnight tomorrow night into Sunday. Many direct effects of the system will move off into the Atlantic Sunday, but increased cloud cover will linger through the day, mitigating how warm it can get.
The start of the workweek will be a pleasant reprieve with highs in the low 70s due to prefrontal warming. By the end of Tuesday, however, rain, and a few thunderstorms, will reach the area as a strong cold front pushes its way into the region. Temperatures should drop somewhat sharply as we move into Wednesday and through the rest of the week as upper-level ridging builds in behind the front. Sunny conditions and cool air will dominate the weather during this time.
Have a great weekend and stay dry on Sunday!
Bigweather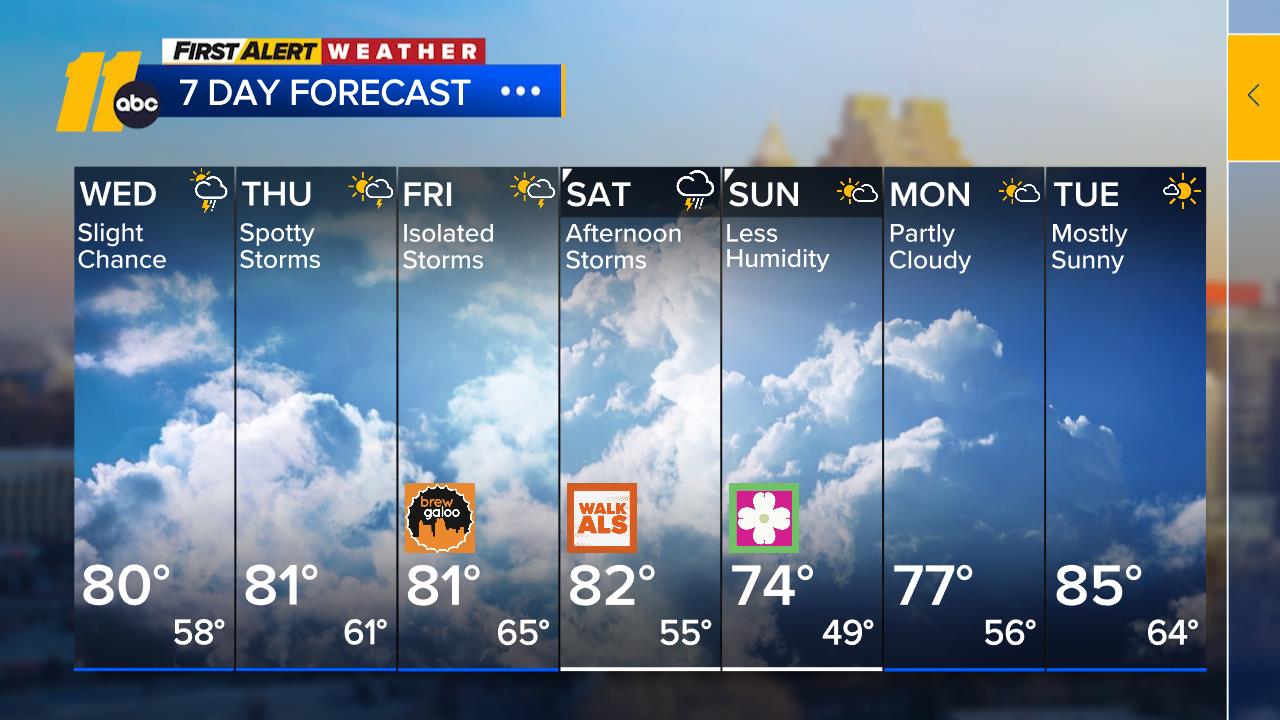 Check the radar anytime with the free AccuWeather app for iPhone and Android today!