Grab the umbrella! Rain is heading in this morning and will be here on and off through tomorrow. Rain will continue through the overnight hours with occasional heavier downpours. There will be enough energy aloft throughout the day and overnight to allow for enough instability for some rumbles of thunder. The upper-level low will move from the Mississippi Valley to the Carolinas tomorrow with periods of rain continuing. The surface front will push north and east throughout the day and will keep the bulk of the rain mainly early. Moisture will linger across the Triangle tomorrow night and could lead to periods of drizzle throughout the night. Drizzle will be more likely early before winds turn more westerly and mid levels begin to dry out. We will have to keep an eye out for a stray shower or two with energy lingering aloft as the upper-level low continues to move through the mid-Atlantic. Some showers can pass through the viewing area on Sunday, especially northern areas, as some moisture wraps around the storm system as it moves just north of the viewing area. The storm will bring more mild temperatures north with highs climbing above normal on Sunday. High pressure will build over the region Monday and a quiet pattern will return. Temperatures will continue to be seasonally warm. While dry conditions continue into Tuesday and Wednesday with high pressure over the region, cooler air will move in aloft and temperatures will return to near normal.
Have a great Friday!
Steve Stewart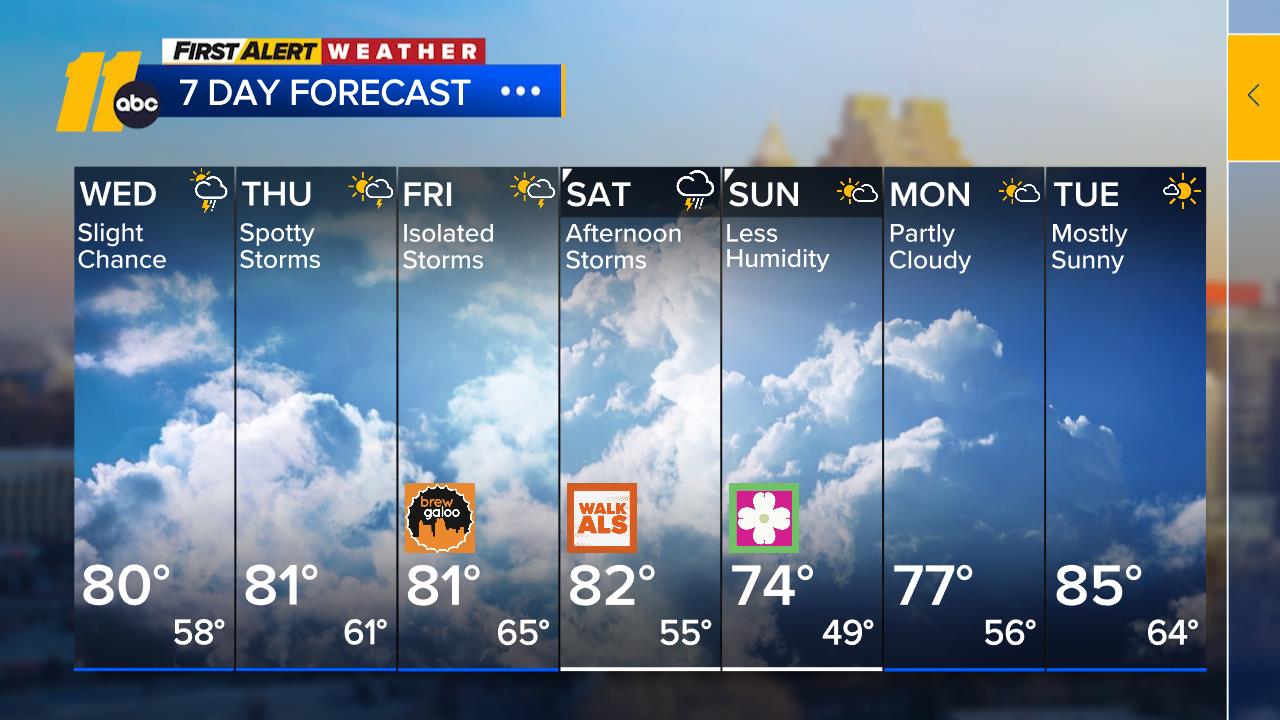 Check the radar anytime with the free AccuWeather app for iPhone and Android today!