Cool Canadian high pressure will cross the region over the next several days causing temperatures to remain below average with high temperatures in the 50s during the day and lows in the 30s at night.
Expect a good deal of sunshine during the days and fair skies at night as the atmosphere will be starved of moisture. The coldest nights will be tonight and tomorrow night when low temperatures will be close to or just below the freezing point.
High pressure will shift offshore on Wednesday with some sunshine and afternoon high temperatures in the mid-50s, That is still well below average for the second half of March.
A weak area of low pressure will move in from the west on Thursday with more clouds than sun, and it will remain mainly dry with just the small chance of an isolated shower. The temperature Thursday afternoon will rise to near 60 degrees Fahrenheit, which is still below the normal high temperature of 65.
Later in the week, high pressure will position over the eastern United States once again, which will lead to more sunshine for us on Friday and Saturday. Weekend temperatures will edge a bit higher.
The official arrival of spring, the equinox, is at 5:58 p.m. on Wednesday for those playing along at home.
Have a great week!
Bigweather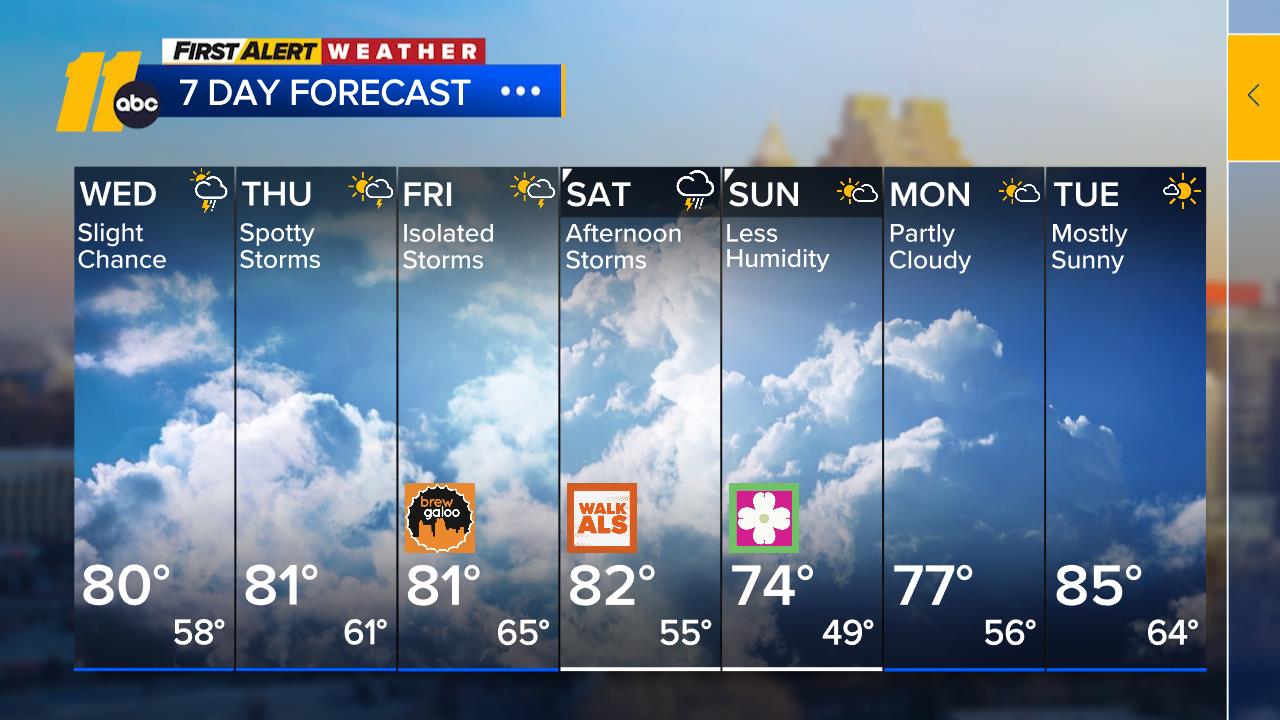 Check the radar anytime with the free AccuWeather app for iPhone and Android today!