FAYETTEVILLE (WTVD) -- The warehouse off Wynfare Drive was bustling Tuesday afternoon.
CLICK HERE TO HELP
More than 30 high schoolers from Liberty Christian Academy were hard at work in the Bicycle Man's workshop.
They were shining handles, pumping tires and making sure the 700 donated bikes are good to go for the upcoming Christmas giveaway.
"I find it fun when, like, other people receive and like helping," said Kate Davis, a freshman. "If they see this and they like it and enjoy it, that's all that matters."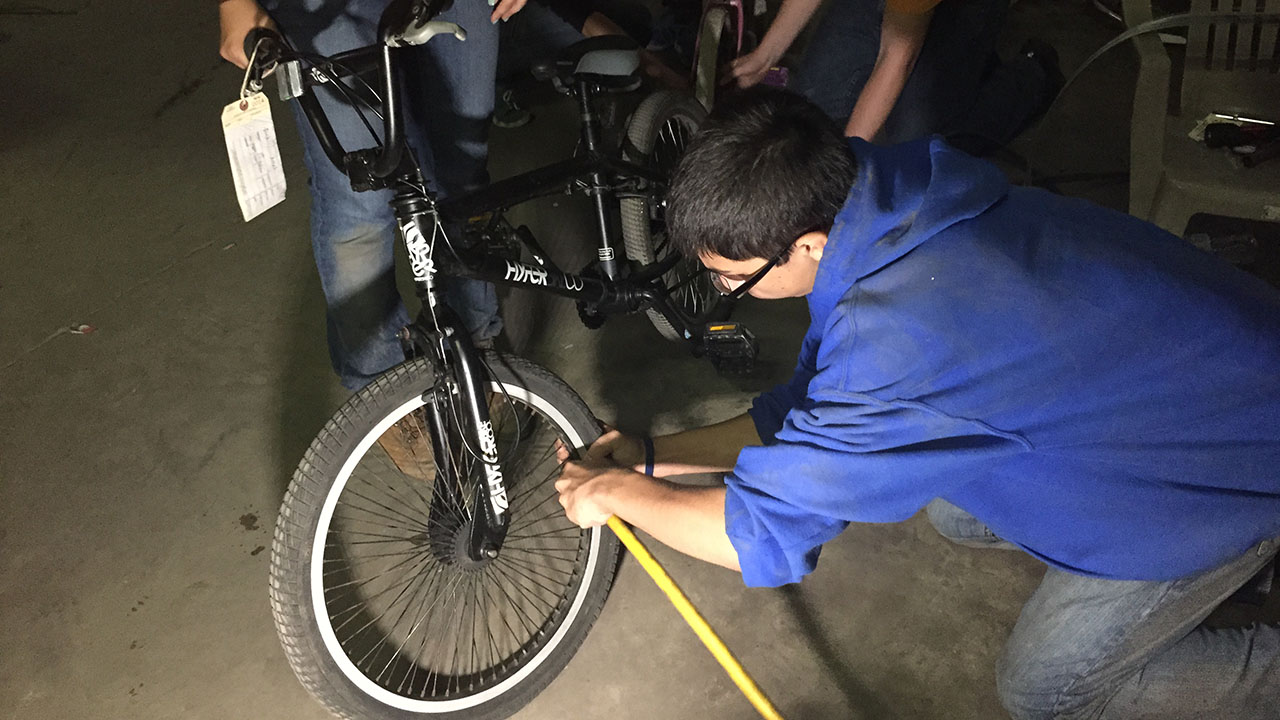 "(We do it for) Kids who aren't as blessed as us," added Jacob Whalui.
This is a legacy.
"I'm thankful for the volunteers," smiled Ann Mathis, noting the loyalty to the Bicycle Man Community Outreach over several decades.
Mathis continues the legacy her husband built before his passing in 2013. Moses "Bicycle Man" Mathis worked more than 7,000 hours in his workshop, giving away more than 30,000 bicycles to needy children each holiday season.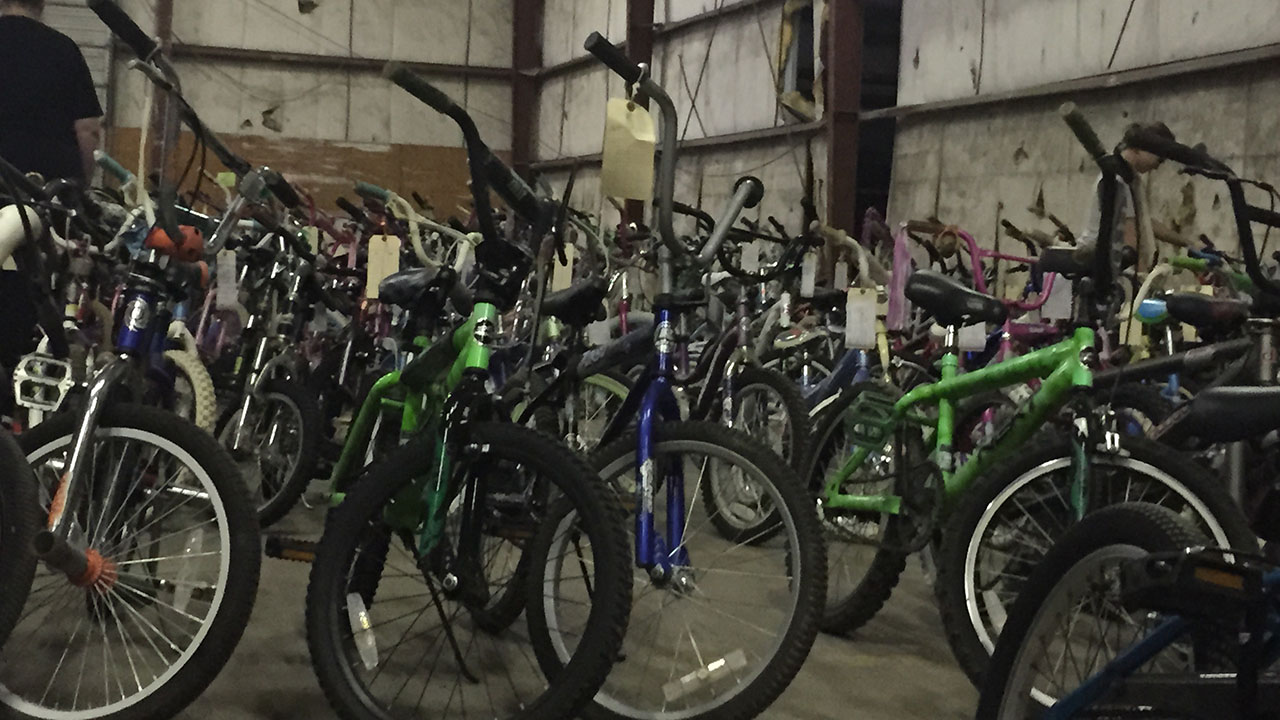 While 700 bikes are in place for this year's Christmas giveaway, Ann Mathis said the project is just a few hundred short of its 2015 goal.
"I need 300 bicycles by December 19th," she said.
Pointing out the children hard at work, she reminded the public that the bikes need to be as spiffy as possible, although she'll take whatever you have.
"I hate to be picky, but because of the time, it needs to be in really good shape," Mathis said. "Because when I get them in here, it takes a lot of time and work to get them ready."
"I appreciate what everyone gives," she continued. "I'm not turning anything away - don't get me wrong. I just ask that if they can, they be in pretty good shape."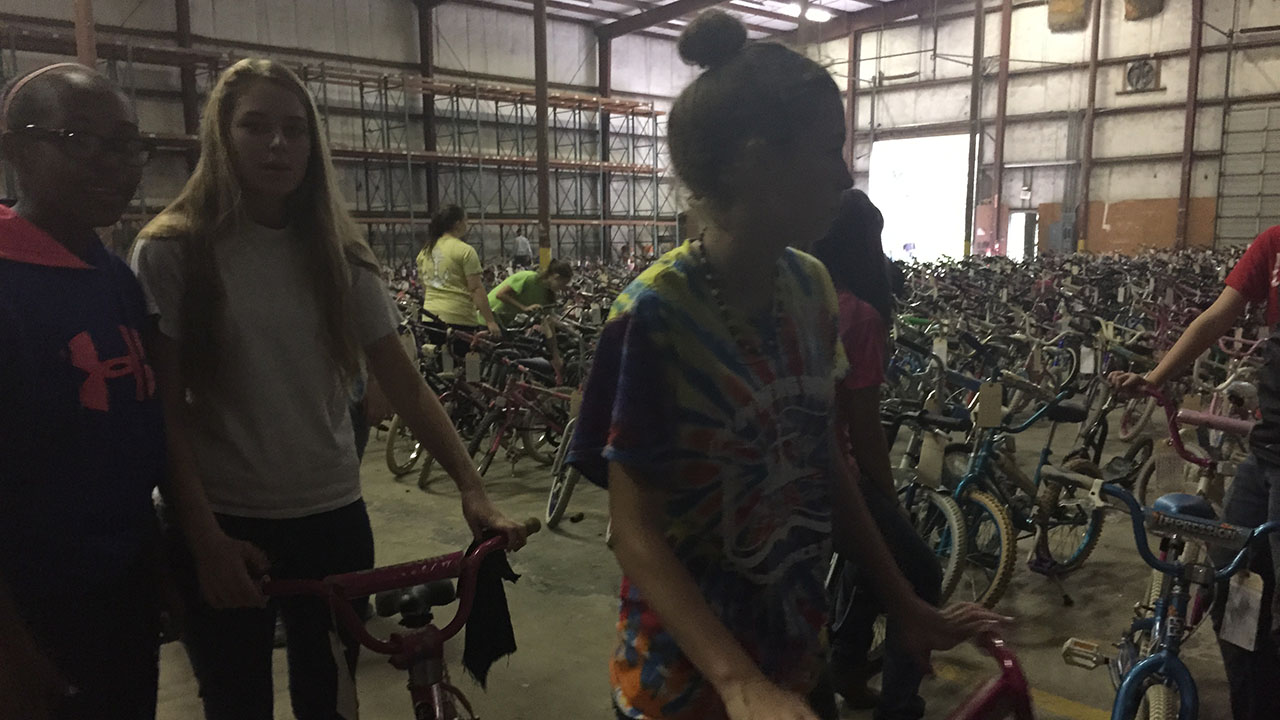 Mathis said she's remains loyal to the cause because it's what her husband wanted.
"Somebody told me yesterday in the grocery store - I had my jacket on - and he said 'You still do it?'" Mathis recalled. "I said 'Yes, I got to. Yes, I promised.' He said 'Yeah, I bet you if you didn't, he'd haunt you, too.'"
"I laughed and said 'You probably right about that.' Cause I promised him I'd do it and I'll do it as long as I can."
Whether it's your time, your money or your bicycle donation, you can join ABC 11 Together to help put smiles on local children's faces this Christmas. Head over to
http://www.thebicycleman.com/
for information on how to donate.
Report a Typo