WAKE COUNTY, North Carolina -- A Cary mother and nurse is on a mission to help fight skin cancer everywhere by detecting it early, and for her, that mission is personal.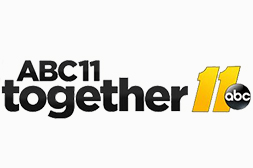 Tracy Callahan's nonprofit is called Polka Dot Mama. She's hoping a polka-dotted bus will help take her mission to promote skin cancer awareness to different parts of the Triangle.
Tracy's scars and spots tell a story of strength as a three-time skin cancer survivor.
"When I was first diagnosed, the first thing that went through my mind is my kids, my husband," she said. "I quickly realize that I was very lucky because my melanoma was caught early and so many other people are not as lucky."
Twenty-nine-year-old Tara Miller was not as lucky - she lost her battle to melanoma. Her family in New Jersey donated the bus to Polka Dot Mama to help fight melanoma, which was Tara's dying wish.
Tracy and her team hopped on board and went on a tour down the east coast to help others.
The work has already begun. The team has checked about 25 people on their way back to North Carolina, finding 20 percent of them needed some sort of follow-up. She hopes to help hundreds more.
"Anyone can get skin cancer," Tracy's 9-year-old son, Carter Ferranti said. "Melanoma does not discriminate, kids get melanoma. It doesn't matter your skin color, your age, your race, your gender, if you have skin you can get melanoma."
Polka Dot Mama already runs free monthly skin cancer screening at local dermatologists, but now they hope to take that on the road this summer, spreading sunscreen and awareness.
"You get in your car, you put your seatbelt on. When you get on a bike you put your helmet on. We often don't think about what we should do when we walk outside," Callahan said.
Report a Typo