As Hurricane Matthew blitzed the better part of eastern North Carolina this weekend, neighbors helped each other weather the storm and subsequent damage together.
Want to share your story of people helping people? Comment on
THIS FACEBOOK POST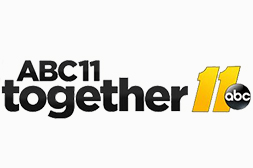 In Fayetteville's Cliffdale West subdivision, folks came together to cut down a giant pine tree that fell so that people could pass through.
"At first it was just one person who offered to help and then neighbors started coming to help and then more. This just amazes me," Jacquelyn Chears said on our Facebook page.
ABC11 viewer Nate Orlowski sent us a photo from north Raleigh.
"I went over to my neighbor's house with a chainsaw and we cut a path to get to their house and cleared the road as much as we could. The tree fell in between their cars. You can't see the second car behind the brush. Multiple neighbors helped out," he said.
In Raeford, Jennifer Hibble sent us an image of her husband using his Jeep to pull a stranded motorist out of a flooded section of road.
Also in Raeford, Mikel Bodenbender and her husband Joe cleared a tree off of Rockfish Road to help out.
The Red Cross says it is in urgent need of volunteers. Red Cross will open a Volunteer Intake Center at 10 a.m. Monday at the Kiwanis Recreation Center and Honeycutt Park, 352 Devers St., in Fayetteville. Interested volunteers are encouraged to visit
redcross.org/volunteer
to fill out a volunteer application prior to their arrival at the center.
RED CROSS SHELTERS
RELATED: How to help the victims of Hurricane Matthew