CHAPEL HILL, North Carolina (WTVD) -- The outdoors are coming alive inside the North Carolina Children's Hospital, thanks to a new machine designed to help kids cope with long hospital stays.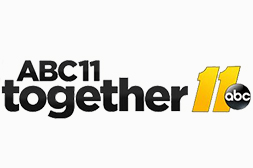 "I have always loved creeks, and I thought if I was stuck in the hospital, one thing that would make me feel better would be to do that," said Katie Stoudemire, the creek's project manager.
The Hippoie Creek is a portable creek named for a former patient. It's bringing the outside in for kids at NC Children's Hospital.
WANT TO DONATE? CLICK HERE TO LEARN MORE.
It's perfect for children who can't make it outside, like 12-year-old Tony Marreddy. He has been at the hospital for a few weeks.
"It's really cool," Tony said. "It's like you're actually outside."
Stay on top of breaking news stories with the ABC11 News App
Georgia native Toby Stacy is turning 15 years old on Monday. He has been in the hospital for nearly a month. During that time, Toby has been secluded in his hospital room.
"It's a little bit frustrating to be in here all of the time, but them bringing (the creek) in here is really cool because it looks like a creek and feels just like a creek," Toby explained.
The portable creek cost around $75,000 to design and build; it was funded with grants and donations. The University of North Carolina's Botanical Gardens operates the creek through its Wonder Connection program.
This is only the second week it's been in use. Stoudemire hopes to have the creek in at least once a week.