High pressure centered over Quebec is ridging southward into the mid-Atlantic and into the Carolinas. This has lead to a flow of drier and more stable air over Central North Carolina. This also brought the region lots of sunshine which has lead to massive evaporation. The appearance of the cumulus clouds is a sign of that evaporation. Aloft, an upper level ridge will build back over the eastern U.S. and help bring warm air aloft. This should compliment the dry stable mid-level flow now in place. We expect a dry night then another sunny day again tomorrow and Friday as the high moves east but the surface and upper level ridge remains over the Carolinas.
This should maintain the dry weather through the rest of the week. An approaching cold front will move into the Great Lakes on Friday and approach North Carolina over the weekend. That front is projected to stall near the Virginia North Carolina border Saturday and Saturday night. This front should move close enough to central North Carolina to support some hit-and-miss showers and thunderstorms, especially for the northern half of the viewing area
But since the front will stay north of most places, readings should rise well into the 80s on Saturday. That combined with dew points in the lower 70s should make for a very uncomfortable day. The boundary is projected to slip a bit more to the south then stall right over central North Carolina during Sunday and Monday. This will lead to slightly lower temperatures, high humidity and a good chance for showers both days. The unstable air and deeper moisture near the front will remain over much of central North Carolina during Sunday and Monday of next week. This will maintain lots of clouds and a good chance for spotty showers and thunderstorms.
But it appears the rain that falls through early next week will have no impact on area rivers--they will continue to fall through next week.
Have a great evening,
Chris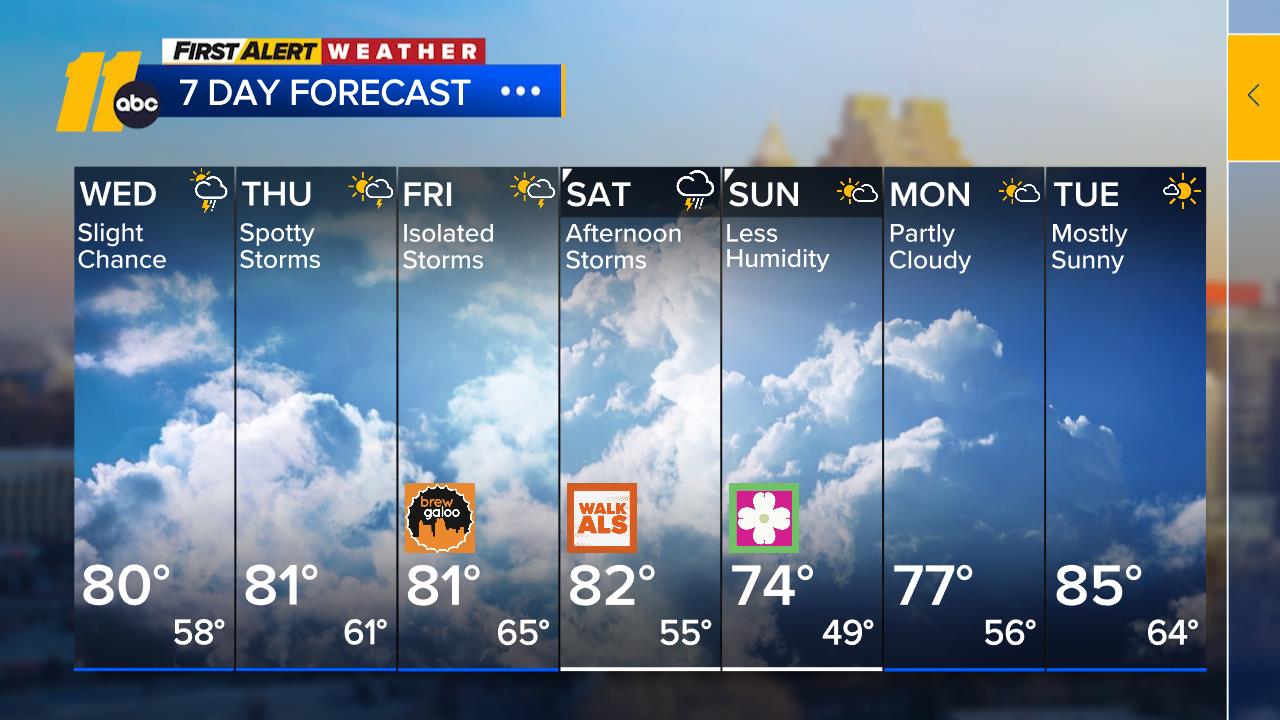 Check the radar anytime with the free AccuWeather app for iPhone and Android today!