We're wrapping up another sunny day, but we'll see a bit of a change in the pattern heading into tomorrow. With a cold front crossing the Northeast and mid-Atlantic states and plenty of moisture being pulled up ahead of a developing storm system in the Deep South, a good deal of cloud cover will work its way across the region. That moisture could also spark an isolated shower. Southwest flow ahead of an approaching cold front will draw milder air up from the southeast US boosting temperatures to the mid 60s.
While tomorrow should remain mainly dry, the surface low will track into the area on Saturday, bringing cloudy skies and rain. A few spotty showers are possible during the Raleigh Christmas Parade, but most of the rain will arrive late Saturday afternoon through the overnight hours.
High pressure moves in behind this system, which will bring plenty of sunshine for Sunday. The dry pattern stick around through the first half of next week.
At this point, the passage of a cold front cold bring a shower during Wednesday, traditionally the busiest travel day of the year but Thanksgiving Day should be dry and cooler. Black Friday, another system approaching from the west will probably bring more clouds into the Piedmont but timing of the arrival of any rain this far out is still uncertain. Stay tuned!
Have a great evening!
-Brittany Bell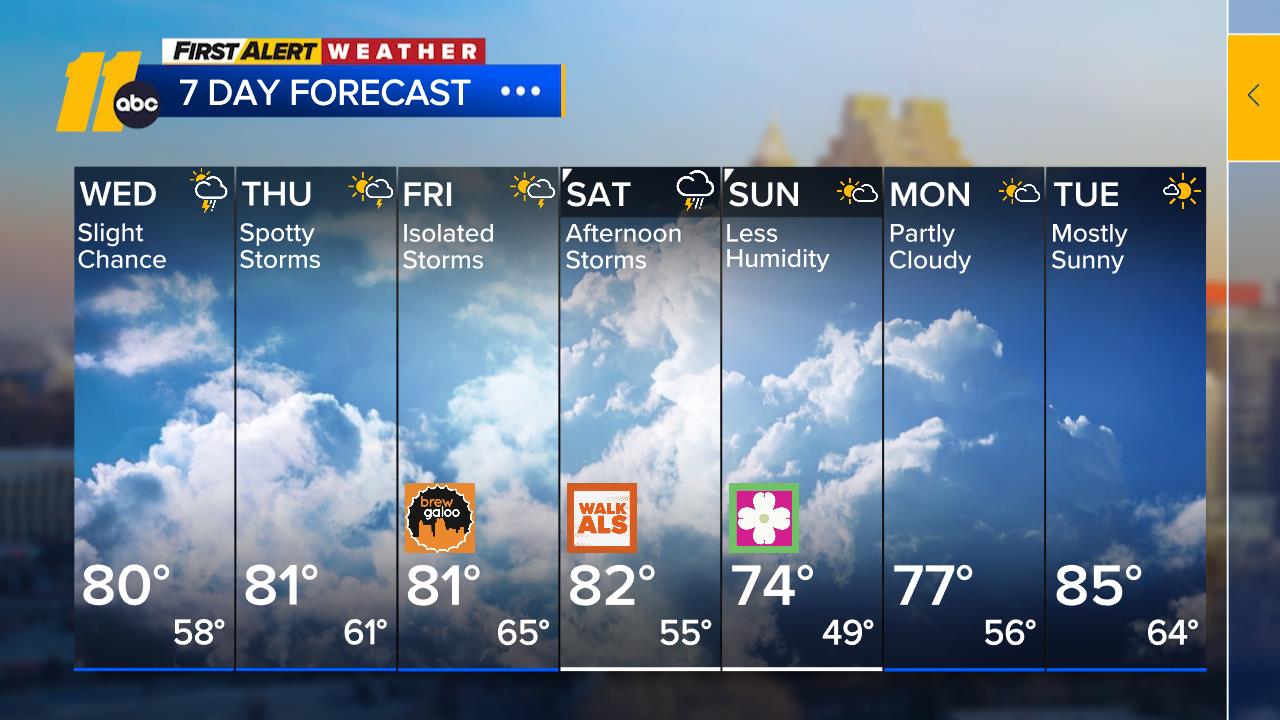 Check the radar anytime with the free AccuWeather app for iPhone and Android today!