CUMBERLAND COUNTY, N.C. (WTVD) -- A Halloween costume drive for kids in foster care is underway through Oct. 14 in Cumberland County.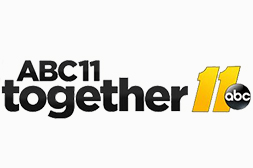 The drive is organized by the community organization,
Happenin' in Haymount
.
"Happenin' in Haymount was originally founded with the core principles of giving back to the community," explained co-founder, Ashley Culliton.
Culliton said she wanted to be able to help out as many children as possible.
"That certainly is what we do," she said. "But, it struck me personally recently that there's really more we can give, there's more love we can spread and with all the negativity and current events going on in our country I really felt it important to not just touch those in our local community of Haymount but to reach outside our borders."
The organization is hoping to collect about 800 costumes for kids up to 12 years old.
"With over 800 children, we have quite the challenge," Culliton said.
"We are assuming or expecting about 5-600 of those children are 12 and under. So, we are really hoping we can get at least a few hundred costumes at the very minimum," she said.
Collection bins are set up at
Cumberland Co. Schools
Main Office, 3465 Gillespie Street as well as Valley Physical Medicine 3706 Morganton Road and 517 Oakridge Avenue. The Department of Social Services will help Happenin' in Haymount distribute the costumes.
For more information click here
Report a Typo