ABC11 was at several Heart of Carolina Food Drive drop off locations Wednesday for a "drive-thru day" and one more push to make sure everyone has enough to eat this holiday season.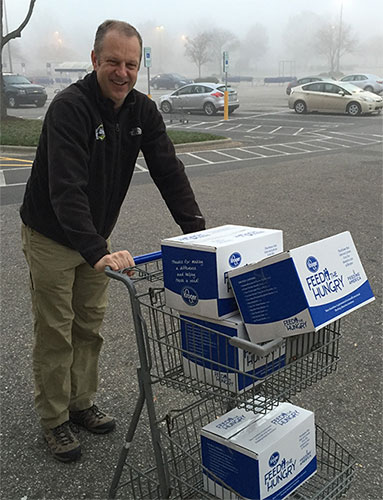 Donate online here.
ABC11, along with the Food Bank of Central and Eastern North Carolina, Second Harvest Food Bank of Southeast North Carolina, Kroger, BASF and US Foods, are helping to drive out hunger in our area. We were live all day in Raleigh, Cary, Durham, Fayetteville and Wake Forest.
Our goal was to gather enough food and cash to provide 400,000 meals. We're very happy to report that we smashed that goal and collected the equivalent of 500,000 meals.
Kroger says the collection bins will stay out through the end of December, so it's not too late to donate.
Most Wanted Items
Beef Stew, Corned Beef Hash, Chili
Canned Fruits and Vegetables
Peanut Butter
Canned Soups
Canned Fish (Tuna, Salmon)
Dried Beans
Rice
Cereals
Pastas and Sauces
Diapers and "Attends"
Elderly Nutrition Drinks ("Ensure")
Hygiene Items
No Glass, Please
Questions? Please call (919) 875-0707
For the full list of collection sites,
click here
.