FAYETTEVILLE (WTVD) -- As part of a famous tradition, hundreds of bicycles were given to children in need as part of the 'Bicycle Man' outreach program in Fayetteville.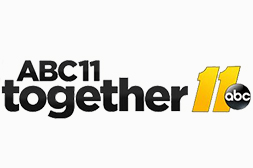 Volunteers collected the bikes over the last several months and held the big giveaway Saturday. Families lined up on Wynfare Drive.
Moses Mathis founded the project and over the years gave away over 30,000 bikes to kids in the Fayetteville area. He died in 2013, but the Bicycle Man lives on through his wife, Ann Mathis.
"I promised my husband that I would keep this going because this was his passion. This year is no less than any other year. My passion is still as strong as it was," Ann said. "I'm doing this because of him, and I'm keeping it going because of him."
There was more need this year due to so many bicycles being lost in Hurricane Matthew.
Report a Typo