HILLSBOROUGH, N.C. (WTVD) -- There were dueling rallies and verbal sparring over the future of the Confederate memorial in Hillsborough on Saturday.
The Southern Heritage Ride and Rally was thought to draw as many as 1,500 people downtown in support of the Confederate flag.
Hillsborough police said that less people attended than expected.
Organizers decided to hold the rally after the town board began to take steps to potentially remove Confederate sign from the Orange County Historical Museum.
READ MORE: Confederate Memorial to remain on Hillsborough museum for now
"We can't have nothing in the South no more," said one attendee.
Confederate supporters rolled into town and rallied. They proudly flew the flag and said it simply honors their heritage.
"If one stupid person wants to use our flag for their hatred, their own purposes...that's not our fault," one woman said to the crowd.
Another group came out in protest and condemned the flag, saying it does represent racism.
"All you do is Google 'KKK,' and what flag do you see?" asked Felicia Wright.
A post on the pro-Confederate group's Facebook page emphasized their goal, "We are representing our pride for our great state of North Carolina and we are making this great stand towards what we all know as our heritage and our history now and for many years to come."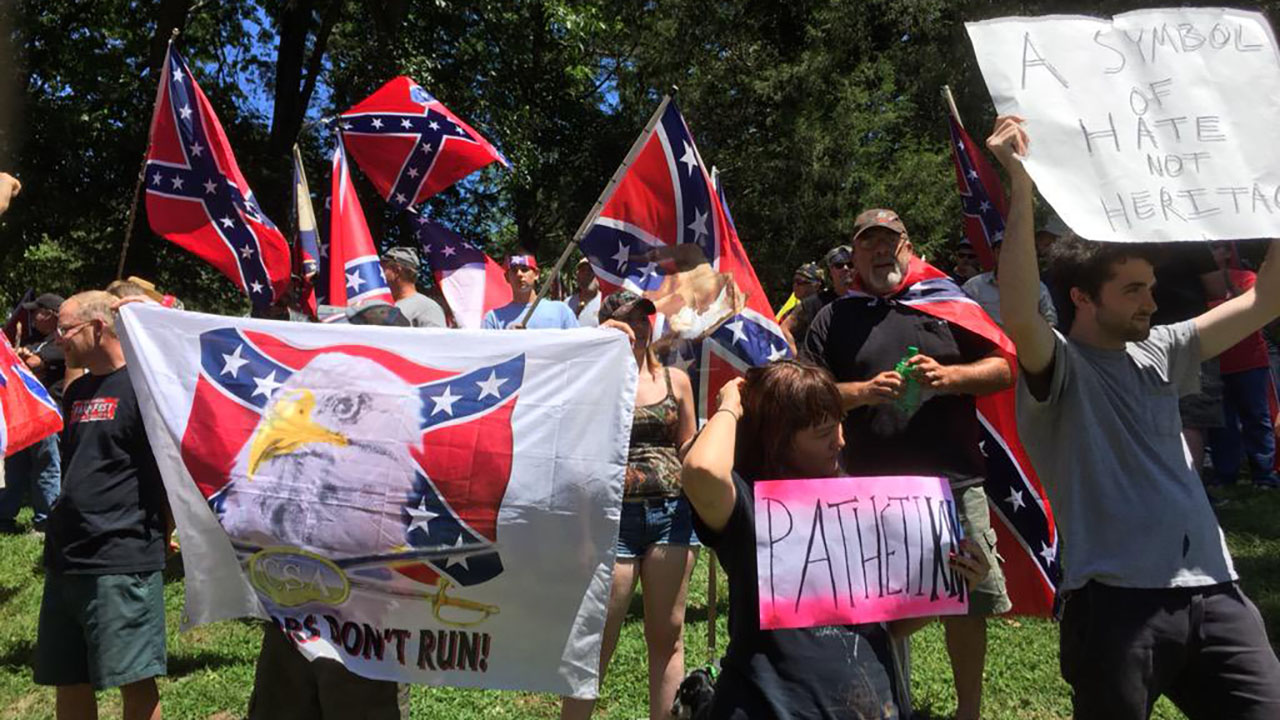 "The Official Southern Heritage ride is not about preserving Southern history, but about highlighting and continuing a racist system that gives white people power and privilege at the expense of people of color," said resident Noah Rubin-Blose.
Report a Typo