RALEIGH (WTVD) -- The NCAA is indirectly taking a swing at North Carolina and is
vowing to cut business ties
with states it feels discriminate.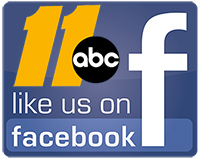 The Board of Governors passed a resolution Wednesday night requiring host sites to demonstrate how they will provide an environment that is safe, healthy, and free of discrimination, plus safeguards the dignity of everyone involved in the event.
"It's important for us to weigh in on important issues," said Board Chairman Kirk Schulz.
The board's decision follows the recent actions of legislatures in several states, including North Carolina, which have passed laws allowing residents to refuse to provide services to some people based on their sexual orientation or gender identity. While proponents of the laws focus on how they protect religious beliefs, critics have voiced concerns that they create an environment of sanctioned discrimination.
Read all ABC11 stories about HB2 here
There are two NCAA tournament venues on tap in the Tar Heel State. One is in Greensboro next year and another in Charlotte in 2018.
Sources tell ESPN the events are in jeopardy.
"We need to make sure our student-athletes are competing in venues and competing in states, that have an inclusive environment for all of our student-athletes our fans and our coaches," Schulz said.
The NBA has said the 2017 All-Star Game could be moved out of Charlotte if HB2 stands.
A bill was filed Monday to repeal HB2. A co-sponsor tells ABC11 the legislation will likely be discussed in a judiciary hearing next week.
MORE NC LAWMAKERS CONSIDER VOTER INPUT ON HB2
There is also a push to let voters decide the fate of the law. A top Republican leader is looking into a possible ballot referendum.
HB2 dictates which bathrooms people can use in public buildings. The controversial law was passed last month during a one-day special session.
Gov. Pat McCrory says it addresses common sense and there's no shot he'll support a full repeal.
Some supporters argue the law isn't discriminatory, but provides protection.
"The NCAA would want that (protection) in their facilities. That's how the Hornets play. That's how Carolina and Duke play. They have separate restrooms and they keep people's privacy," said North Carolina Republican Party Executive Director Dallas Woodhouse.
The NCAA would not say when any decision could be made.
The Charlotte Visitors Bureau says the city could stand to lose tens of millions of dollars if the collegiate game is moved.
Live Nation, the world's largest concert company, is also taking a stand in the debate. The company is 100 percent supportive of any artist who cancels in North Carolina in protest of HB2, it said.
Demi Lovato and Nick Jonas canceled their July 2 concert at PNC Arena.
Report a Typo