DURHAM (WTVD) -- When Angel Rigsbee read about the Dingle family's fight to make their family van handicapped-accessible, she wanted to take action.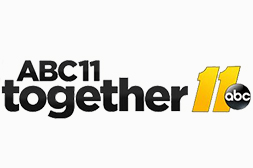 "I said 'Dad, we have to do something to help this family,'" Angel explained.
Angel's dad, Terry Rigsbee didn't hesitate.
"I've been in this business so long, and see what people go through. Anything to help the parents," Terry said.
READ MORE: Family struggles to get modified van for wheelchair
Terry works with the
Medical Supply Superstore in Durham,
and has been helping families with special needs for the last 20 years. He said he was more than happy to help the Dingles.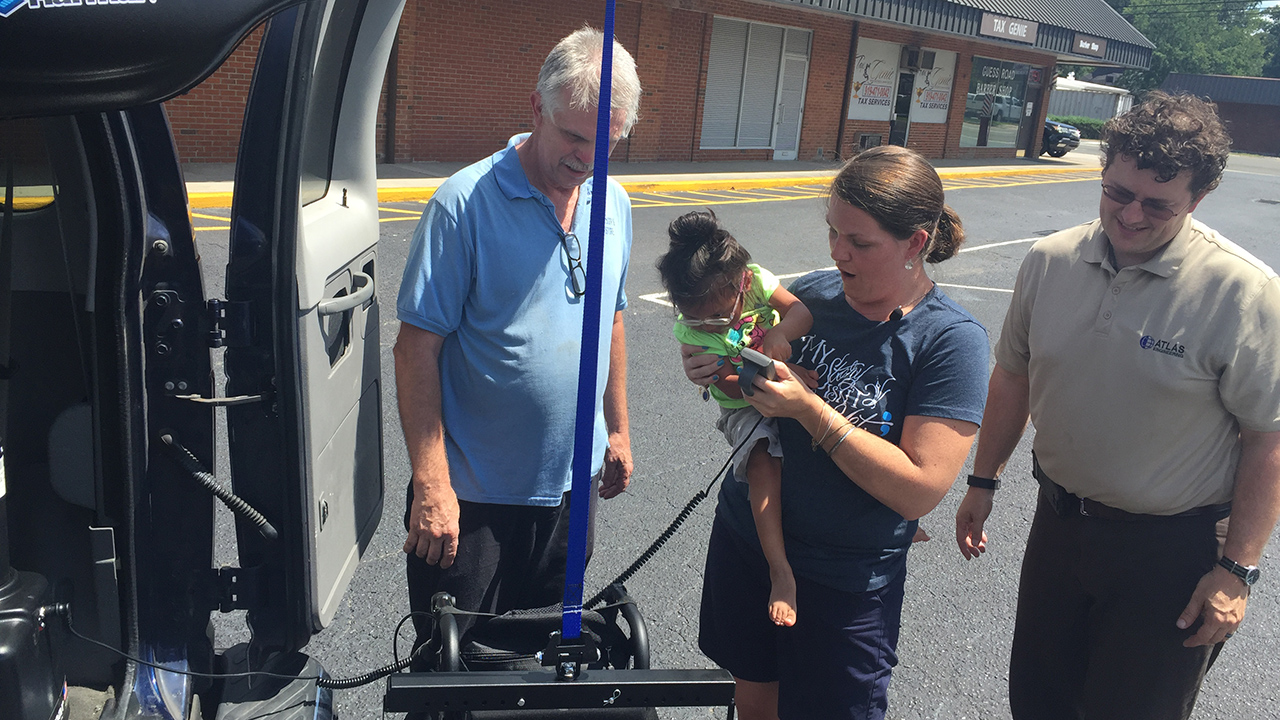 Zoe Dingle is 4 years old and has cerebral palsy. Zoe gets around on her motorized wheelchair. However, Zoe can't take her motorized wheelchair anywhere besides her home as it weighs more than 160 pounds and is just too heavy for anyone to lift in and out of the family's van.
The family's van desperately needs an electric lift so Zoe could use the wheelchair at school and other places. Zoe qualifies for state funding specifically for vehicle modifications, but her mom Shannon says it's been a difficult task getting the state to approve funding to cover the electric lift.
"They have dropped the ball. We did everything like we were supposed to, and so far they haven't even processed it," Shannon said.
Terry hated to see the Dingles reach so many obstacles. The Medical Supply Superstore wanted to take the burden off of the family and put in the electric lift for them.
With the electric lift, all the Dingles have to do is hook up the wheelchair and push a button, and it will lift the wheelchair right into the back of the van. No heavy lifting involved!
I was there when the Dingles saw the lift for the first time.
"Thank you all so much. For her to have this at the beginning of the school year is huge," said Shannon.
Zoe is starting Pre-K in a few weeks, so she will finally be able to use the electric wheelchair at school. The lift makes it so easy to get the wheelchair into the vehicle, little Zoe can even do it.
Shannon says she's so thankful that the Angel, Terry and, the Medical Supply Superstore stepped up and helped in such a big way.
"We are beyond thankful, this is huge," Shannon said.
Ironically, Shannon says she finally did receive a letter from the state saying they were approved for a portion of the funds needed to make the modifications to the van. However, Shannon says the amount they were approved for would not cover the lift.
She said she was told by the state they can appeal for more funds. Shannon says she is thankful she doesn't have to go through that appeal now, thanks to the generosity of the Medical Supply Superstore.
Report a Typo