PINEHURST (WTVD) -- Antiques are valuable, and when you trust someone to refurbish them, you expect them to be in good hands. This wasn't the case for many N.C. customers who just wanted to restore their old vending machines.
Alan Huffman owns Antiquities Vending in Granite Fall. His company specializes in fixing old vending machines. Huffman has been featured on programs ranging from Public Television to The History Channel.
Sue McClain hired Huffman to repair her 1950 vintage Coke machine.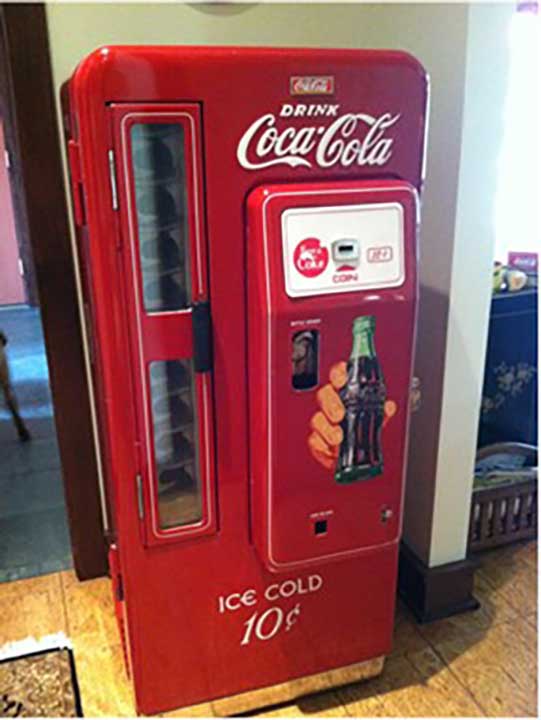 "He did not do one thing, did not touch it," McClain said. In June 2014, McClain paid Huffman a $1,000 deposit to do the work.
She thought she was in good hands, and said Huffman promised the work would be done by August 2014.
"He would remove installation, and take everything out, powder coat it all," McClain said. "Do all the painting and put it back together. Every time I spoke to him he was like I'm going to deliver it tomorrow, I'm going to deliver it next week."
This went on for more than a year, and still nothing.
"I almost had panic attacks, I was scared I wouldn't get it back," McClain said.
And she wasn't the only customer waiting.
Huffman has an F rating with The Better Business Bureau
and has had 47 complaints filed in the last three years. The NC Attorney General's Office is investigating Huffman with 26 complaints against Antiquities Vending. The AG's office even called Huffman to Raleigh to defend himself in person.
One of those complaints is Greg Van Wassenhove who lives in California and filed a complaint against Huffman for failing to repair his 1950 Pepsi machine. Van Wassenhove said he paid Huffman $3,600.
"[huffman] repeatedly lies about what the status was," Van Wassenhove said.
I got in touch with Huffman and he told me the painter he's used for years recently passed away and he didn't have a new guy to do the work.
As for McClain's machine, he promised to make it right.
"I don't have sleepless nights anymore," McClain.
Huffman shipped her machine back, but no restorations had been done. He also refunded her the $1,000 deposit.
"I have my machine back and I have my deposit back and I am a happy person, so thank you," McClain said.
The AG's Office told me that Huffman promised to resolve the 26 complaints against him.
Ultimately, the AG's office can sue Huffman on behalf of those consumers, but hopes it doesn't come to that.
Report a Typo