DURHAM, North Carolina (WTVD) -- Thursday was move-in day at a new student housing facility in Durham.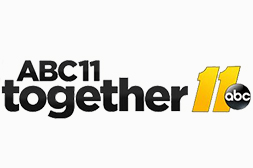 The building, on the Durham Rescue Mission campus, offers up to 64 men the opportunity to improve their vocational training or education while having an affordable place to live.
The facility also features a learning center, which includes a classroom, testing room, and an office for the Rescue Mission's GED Assessment Education Program.
Watch Gloria Rodriguez's full report in the video player above.
Report a Typo