DUNN, North Carolina (WTVD) --
Frank Taylor, a Korean War veteran who got to realize his dying wish -- to go fishing one more time -- died Sunday, March 12. He was 86.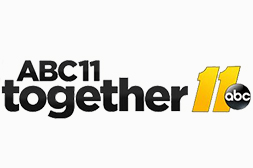 ABC11 Together tagged along February 24 as Taylor, who spent his last days at Pruitt Health Hospice, was taken to Jordan Lake to cast a line for the last time.
His wife, Lena Taylor, accompanied Frank on his fishing trip.
Frank, a lifelong fishing enthusiat, reeled in a fish, put on a line, given to him by a good Samaritan nearby, making his final wish come true.
"I've thoroughly enjoyed it," Frank told ABC11 on that trip. "I've had a good life."
Taylor's family will receive friends Thursday at Cromartie-Miller Funeral Home in Dunn from 5 p.m. to 7 p.m. followed by a memorial service at 7 p.m.
WATCH FRANK TAYLOR'S FINAL FISHING TRIP HERE
Report a Typo