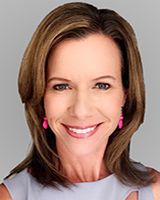 Email Diane Wilson at troubleshooter@abc11.com.

Diane Wilson joined ABC 11 in December, 2004 as the Troubleshooter. If you feel you've been ripped off or scammed, she wants to hear from you. Over the years here at Eyewitness News, she has helped viewers recoup thousands of dollars, and resolve issues for viewers where they felt there was no hope.

Diane grew up in Pittsburgh, PA, and graduated from Gannon University in Erie, PA. She started her broadcasting career in Erie, PA, and then worked in Rockford, IL, Toledo, OH, where she won an Emmy for a story about local troops finally coming home. She now calls the Triangle her home, and she loves the beautiful North Carolina weather.

Besides helping viewers resolve their problems with businesses and contractors each day, the best part of moving to the Raleigh/Durham area was finding her husband and starting a family. Diane and her husband have two daughters and they enjoy exploring all the area has to offer.

The best part of the job for Diane involves helping ABC 11 viewers. Some of her most memorable stories include fulfilling a moms dream to see Celine Dion sing live, getting a family three wheel chairs that their insurance company continued to deny, putting a stop to an unlicensed contractor, and helping a grieving mom get the closure she's been waiting for. Most of the time, when people call, they are at their wits end and just need some type of guidance. Diane is up for the challenge and ready to get the problem solved.

Request Diane to speak at your event.
---