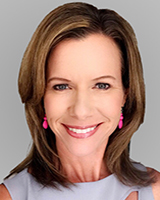 If you've been ripped off or scammed, Troubleshooter Diane Wilson wants to hear from you! You can contact her by filling out this form.

You can also post on Diane's Facebook page or tweet her at @DWilsonABC11.

Before writing Diane, please make sure you've already:

-Contacted the company and explained your complaint.
-If your complaint wasn't resolved, you should request a chance to work out the problem with a supervisor.

Troubleshooter Diane Wilson primarily deals with consumer problems, usually, but not limited to, the purchase of goods and services by individuals.

Except in extraordinary cases, we do not handle family law disputes. Diane cannot help resolve civil disputes such as suspected malpractice and issues that are scheduled for, or are already in court or before an attorney or arbitrator. We can, however, refer you to the proper agencies that may be able to provide the help you need.

Before submitting an email, please make sure you are contacting the correct station. This is the Troubleshooter Diane Wilson at ABC11, the ABC station in Raleigh, NC.

Diane joined ABC 11 in December, 2004. Over the years here at Eyewitness News, she has helped viewers recoup hundreds of thousands of dollars, and resolve issues for viewers where they felt there was no hope.

Diane grew up in Pittsburgh, PA, and graduated from Gannon University in Erie, PA. She started her broadcasting career in Erie, PA, and then worked in Rockford, IL, Toledo, OH, where she won an Emmy for a story about local troops finally coming home. She now calls the Triangle her home, and she loves the beautiful North Carolina weather.

Besides helping viewers resolve their problems with businesses, the best part of moving to the Raleigh/Durham area was finding her husband and starting a family. Diane and her husband have two daughters and they enjoy exploring all the area has to offer.

Request Diane to speak at your event.
---